CLASS OF 2023 CHICKEN BBQ- FEBRUARY 15

𝗔𝗦𝗣𝗜𝗥𝗜𝗡𝗚 𝗩𝗢𝗜𝗖𝗘𝗦: Silver Creek High juniors Katelyn Gard and Liam Matney, pictured with music teacher Mr. Phillip McMullen, were selected to perform Mozart's "Coronation Mass" with the Grammy-winning Buffalo Philharmonic Chorus as part of the Aspiring Voices program at Kleinhans Music Hall the weekend of January 27-29, 2023. Congratulations to Katelyn and Liam on this huge honor. Please join our Black Knight family in recognizing all their years of hard work and dedication to their artistry and musicianship.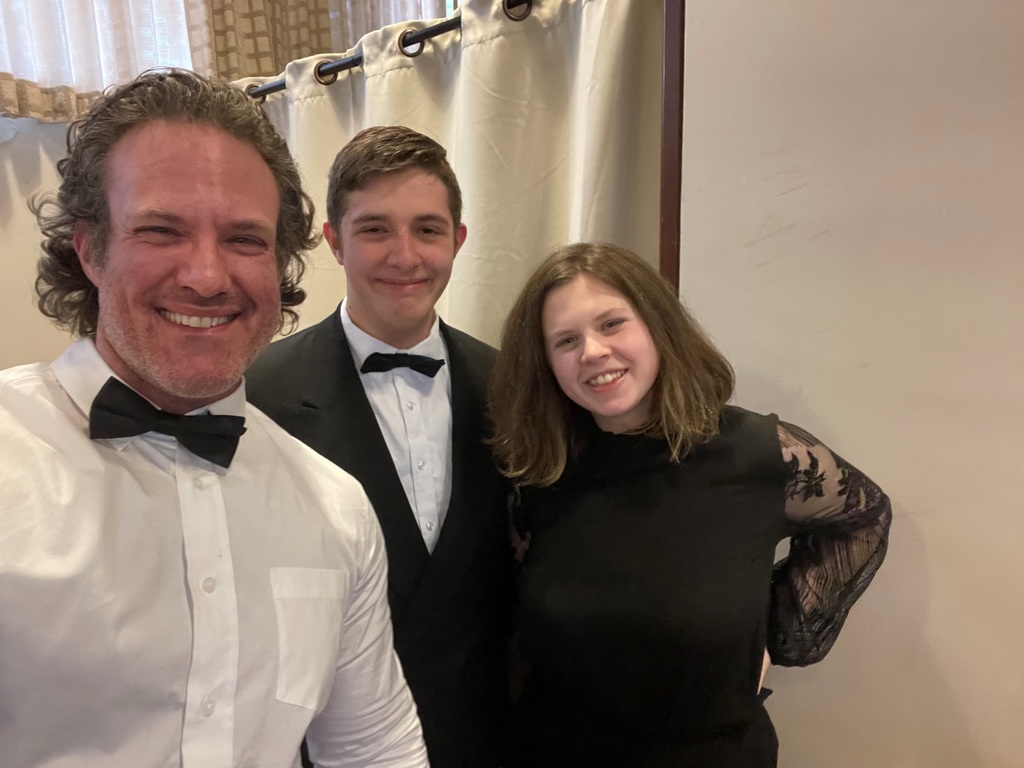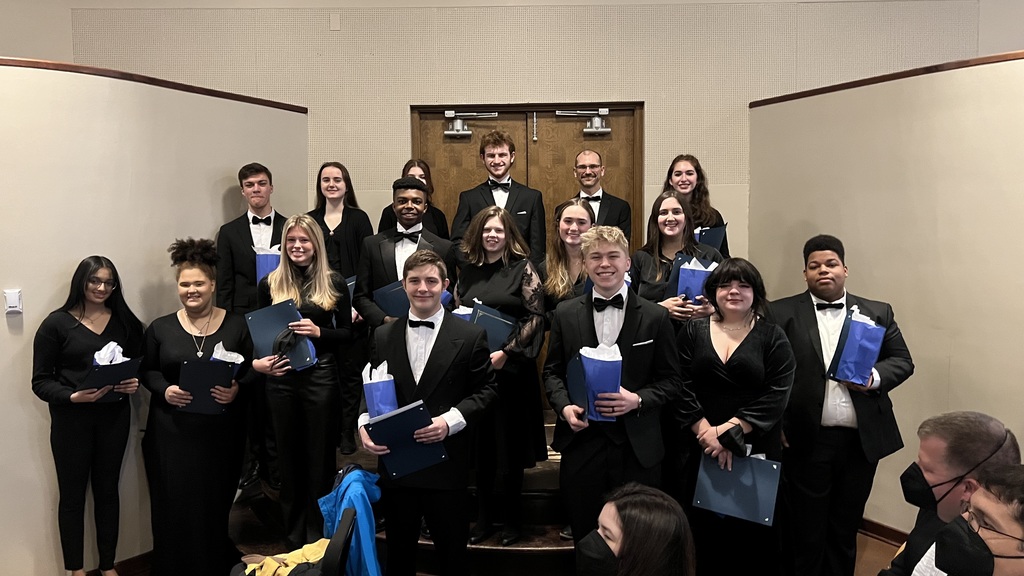 February is Teen Dating Violence Awareness Month, a national effort to raise awareness about teen dating violence. Silver Creek Central School District is joining #loveisrespect's campaign #beaboutit, to share the many ways to prevent dating abuse. #tdvam23 #tdvam #loveisrespect #healthyrelationships #equality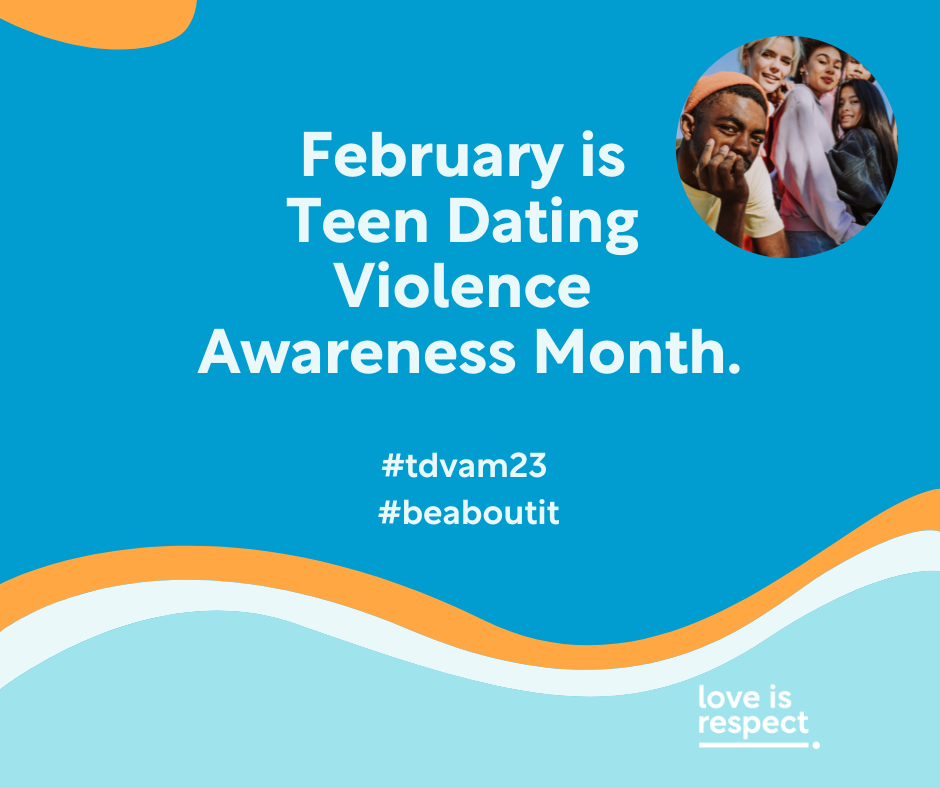 Did you know that dozens of Silver Creek High students attend Career & Technical Education programs offered via Erie 2-Chautauqua-Cattaraugus-BOCES, including P-TECH? Our Black Knights have a variety of pathways to choose including Automotive Body Repair, Conservation, Construction Technology, Cosmetology, Culinary Arts, Criminal Justice, Health Careers, Small Animal Science and more via these collaborations. Please join us as we spotlight CTE students during February in observance of Career & Technical Education Month. #wearesilvercreek #wecollaborate #CTEworks #CTEMonth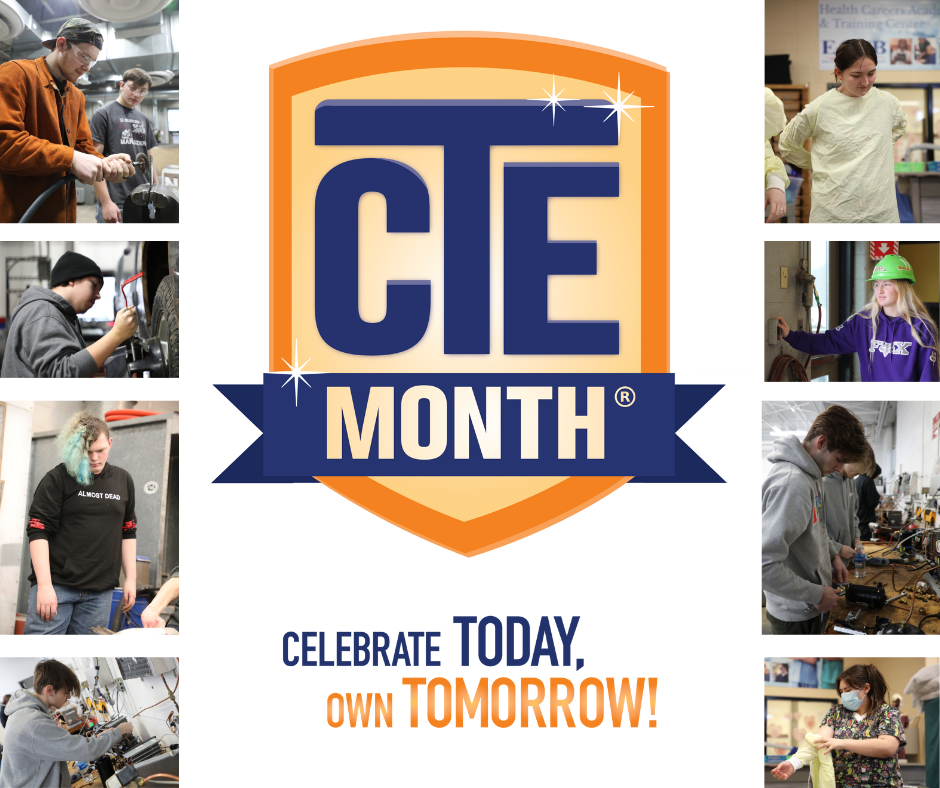 "Darkness can not drive out darkness: only light can do that. Hate cannot drive out hate: only love can do that." – American civil rights activist Dr. Martin Luther King Jr. Please join Silver Creek Central School District in observing Black History Month throughout February 2023. #BlackHistoryMonth #WednesdayWisdom #wearesilvercreek #blackknightpride #BKP

Shoutout to the UNIFIED BOWLING TEAM of Silver Creek Central School District as our students enjoy the first meet of the season today (Tuesday, January 31, 2023) against Eden Central School! 🎳💛🖤💪 Be sure to follow our Athletics Department on Twitter @bkpcoach for more sports-related updates. 📲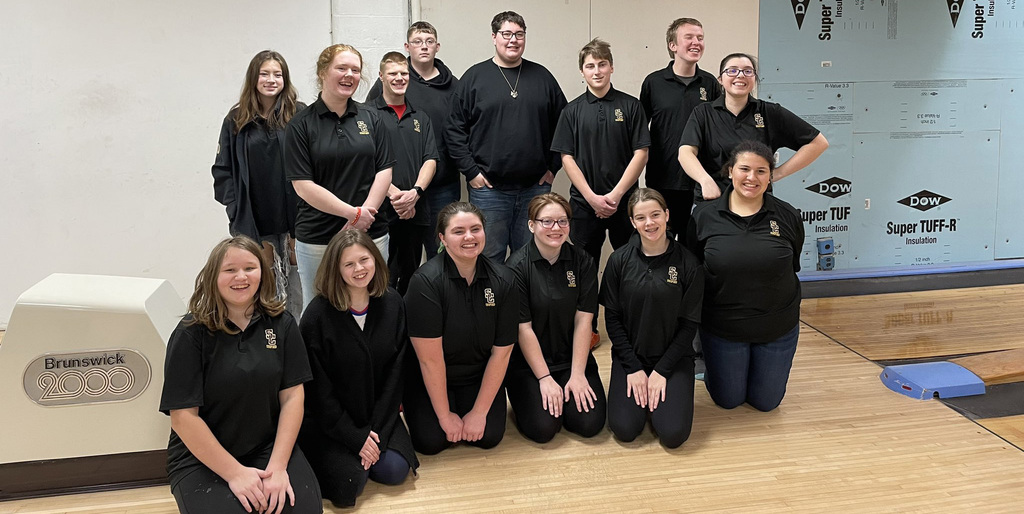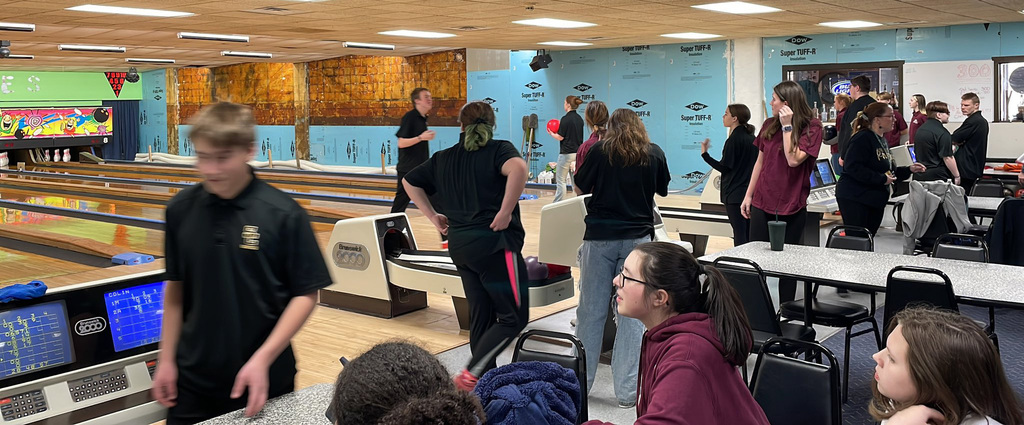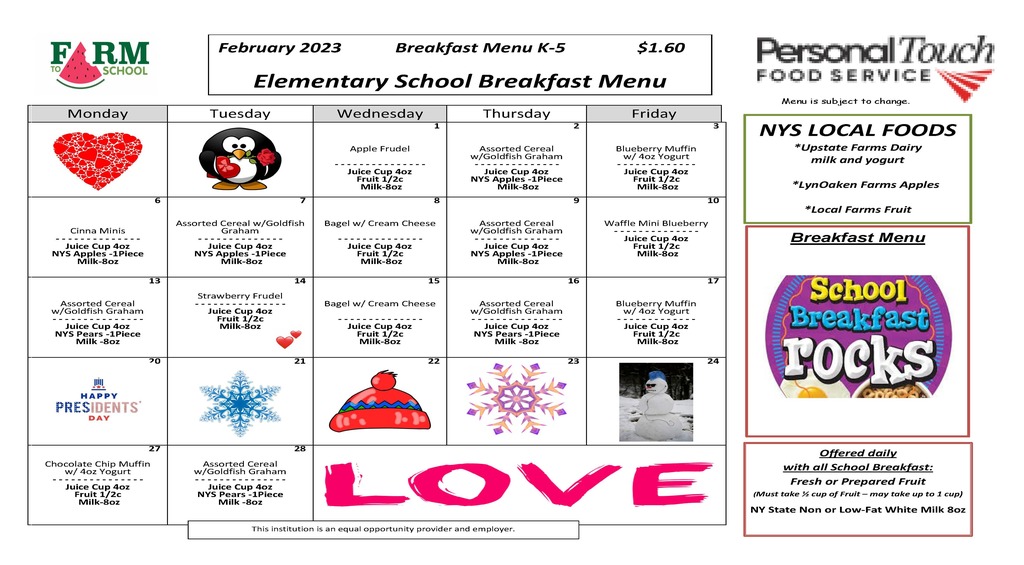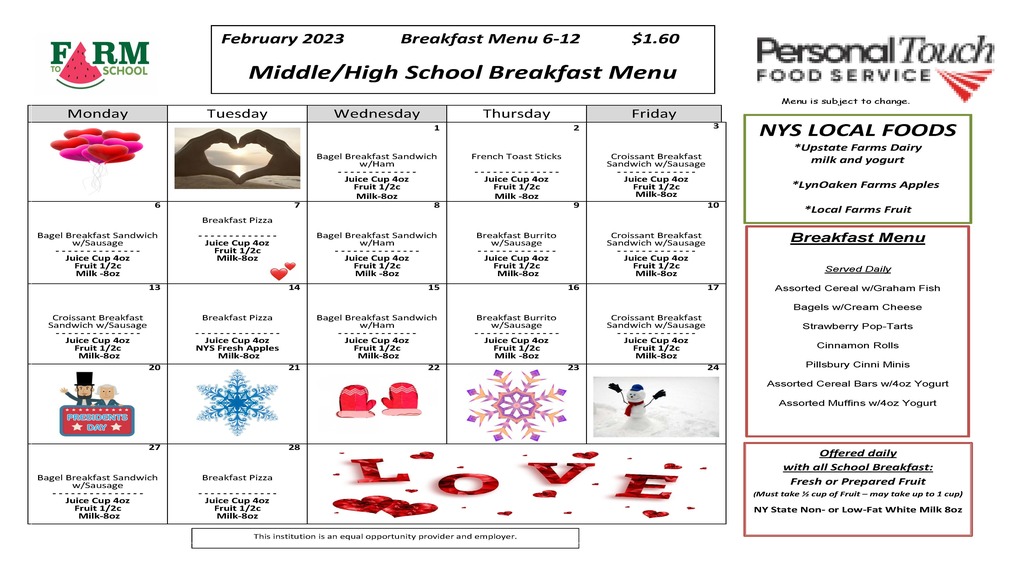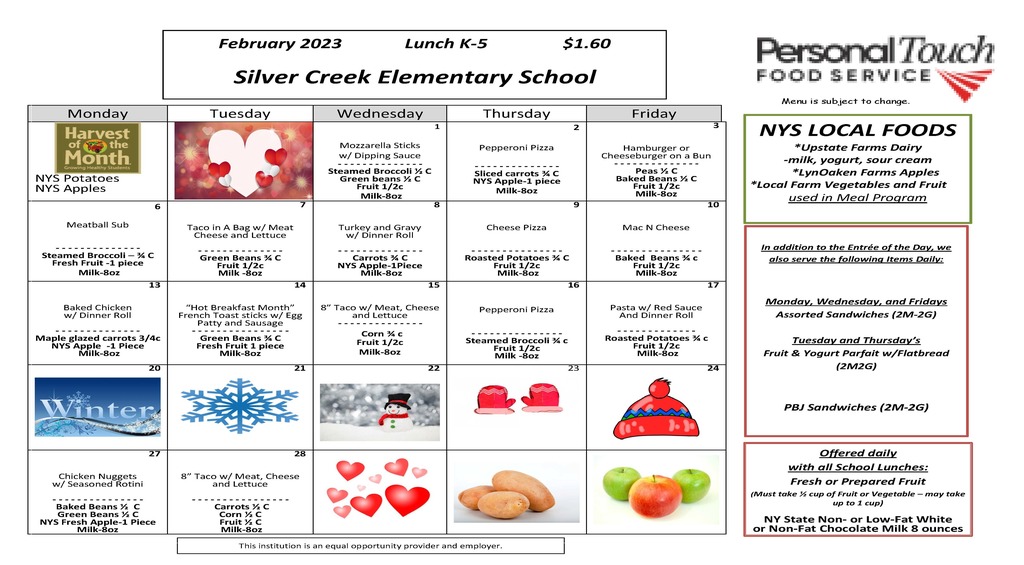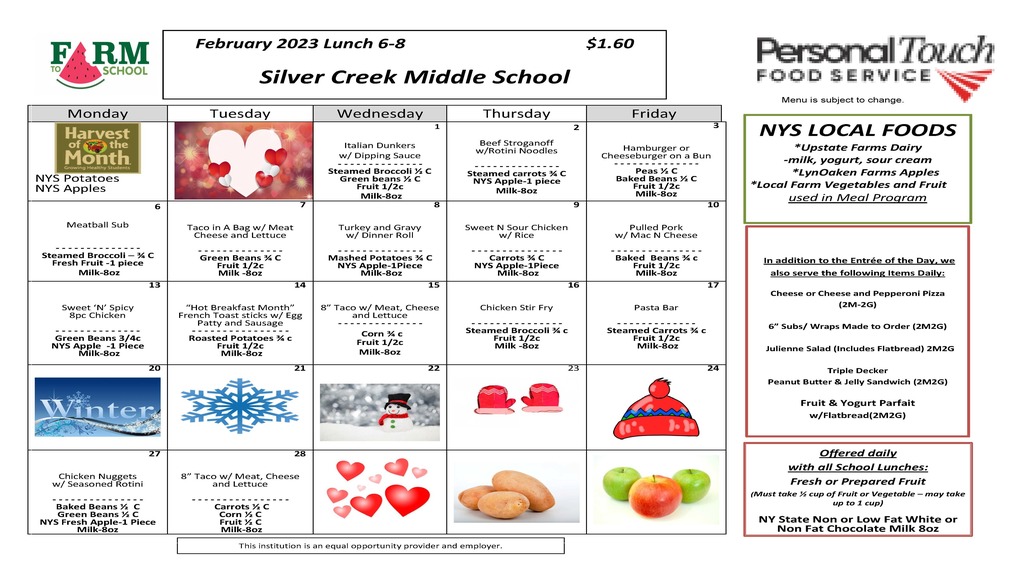 *courtesy post* 𝗘𝗩𝗔𝗡𝗦 𝗬𝗢𝗨𝗧𝗛 𝗕𝗔𝗦𝗘𝗕𝗔𝗟𝗟 & 𝗦𝗢𝗙𝗧𝗕𝗔𝗟𝗟 𝗥𝗘𝗚𝗜𝗦𝗧𝗥𝗔𝗧𝗜𝗢𝗡 Evans Youth Baseball and Softball of is offering discounted early bird registration until February 28, 2023. Opening day is May 13, 2023. Sign up today online:
www.Evansyouthbaseball.com
. Questions? Contact Krystle at (585) 307-8610.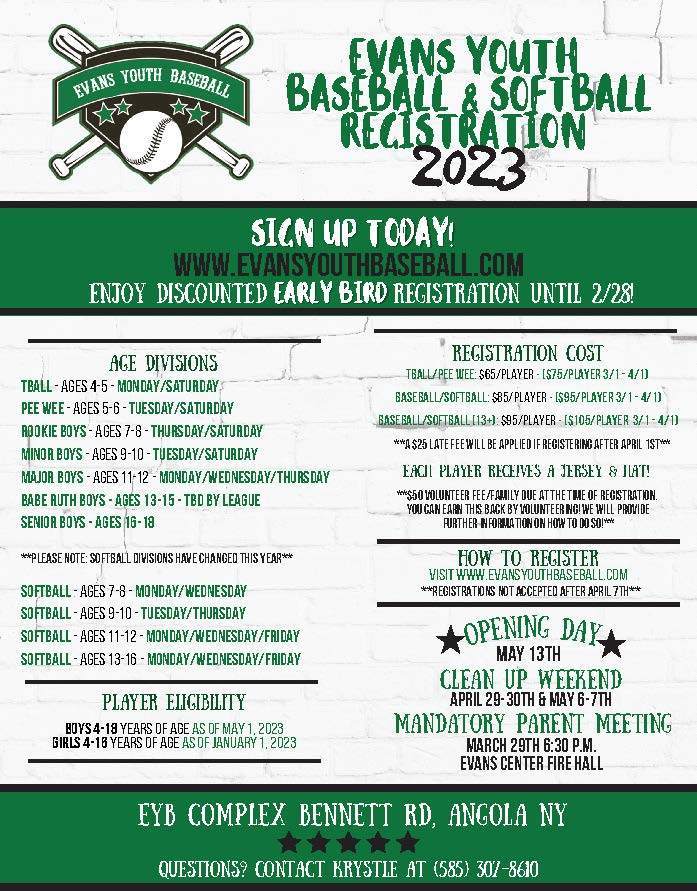 The MOBILE FOOD PANTRY is making an appearance at the Silver Creek Fire Department, 172 Central Avenue, on Tuesday, January 31, 2023, from 11 a.m. to 12:30 p.m. and all are welcome. Receive a box filled with nutritious food items for you and your family. There are no income or residency requirements. This opportunity is first-come, first served and drive-up pick-up is strongly encouraged. Please direct ALL inquiries to 716-934-3240.

Our friends with the Silver Creek Parent Teacher Student Association (PTSA) are hosting the monthly meeting Wednesday, February 1, 2023, at 6:30 p.m. in the high school cafeteria. They are seeking volunteers for a March 2023 event; if you'd like to help but cannot attend the meeting, please reach out directly to the PTSA!

Adult Lap Swim is canceled until further notice effective January 27, 2023 due to staffing shortages.

Friendly reminder that EARLY RELEASE for students in Pre-Kindergarten through Grade 8 is scheduled Friday, January 27, 2023. Grades 6-8 will be dismissed at 11:00 a.m. while grades Pre-K through 5 will be dismissed at 11:45 a.m. Thank you. #wearesilvercreek #BKP #blackknightpride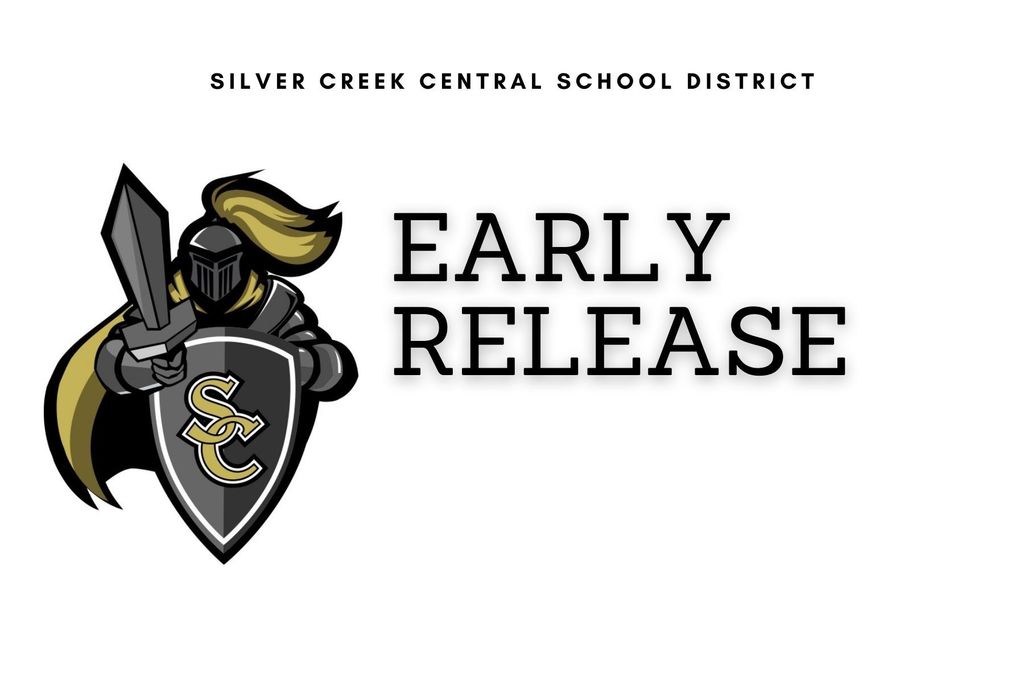 **ATTENTION FAMILIES** The boys' modified basketball game at Cattaraugus-Little Valley is canceled this evening due to inclement weather. All other after school activities will proceed as usual.

The Quiz bowl team competed at JCC on Wednesday, January 18th and kept their season alive winning not one but two matches against Sherman and Jamestown High Schools respectively. With a score of 52-34 after the first 3 sets concluding the first match against Sherman, Jake Millar was named Silver Creek player of the game. The second match against Jamestown resulted in a 48-33 win and a return to action on Wednesday, March 8th where they will take on either West Valley or Fredonia. The first set of matches can be heard on Saturday, 1/28 at 11am on WJTN 1240 AM and 101.3 FM and on Sunday, 1/29 at 7am on WWSE 93.3 FM. The final match can be heard on the same stations Saturday 2/11 at 11am and Sunday 2/12 at 7am respectively. The team, led by Captain Karissa Buchanan, is coached by Mrs. Jessica Kardashian and Mr. Zac Colson and is made up of Senior Jake Millar, Sophomores Isabella Daniels, Jacqui Flick, Josie Daniels and Michael Dispenza.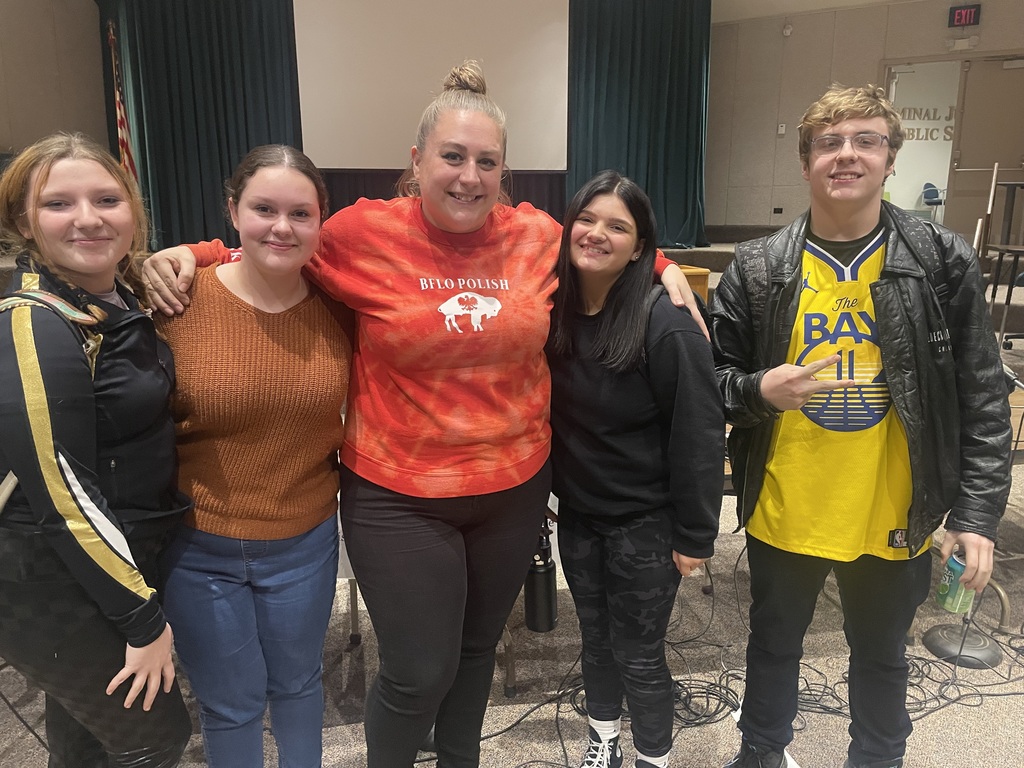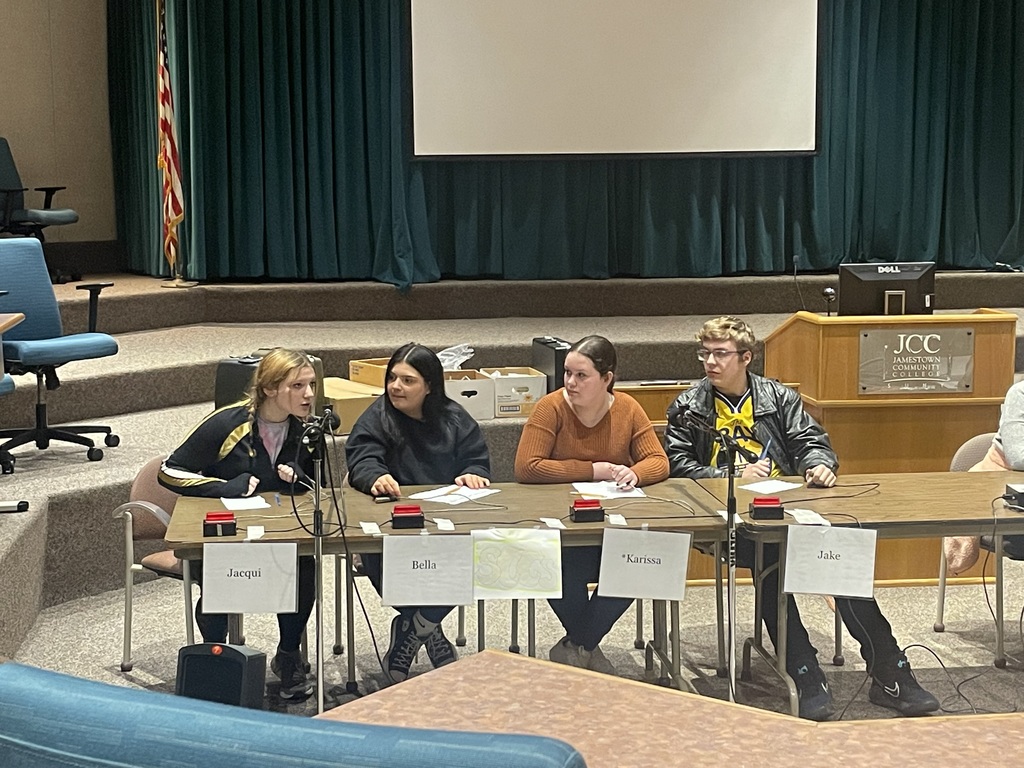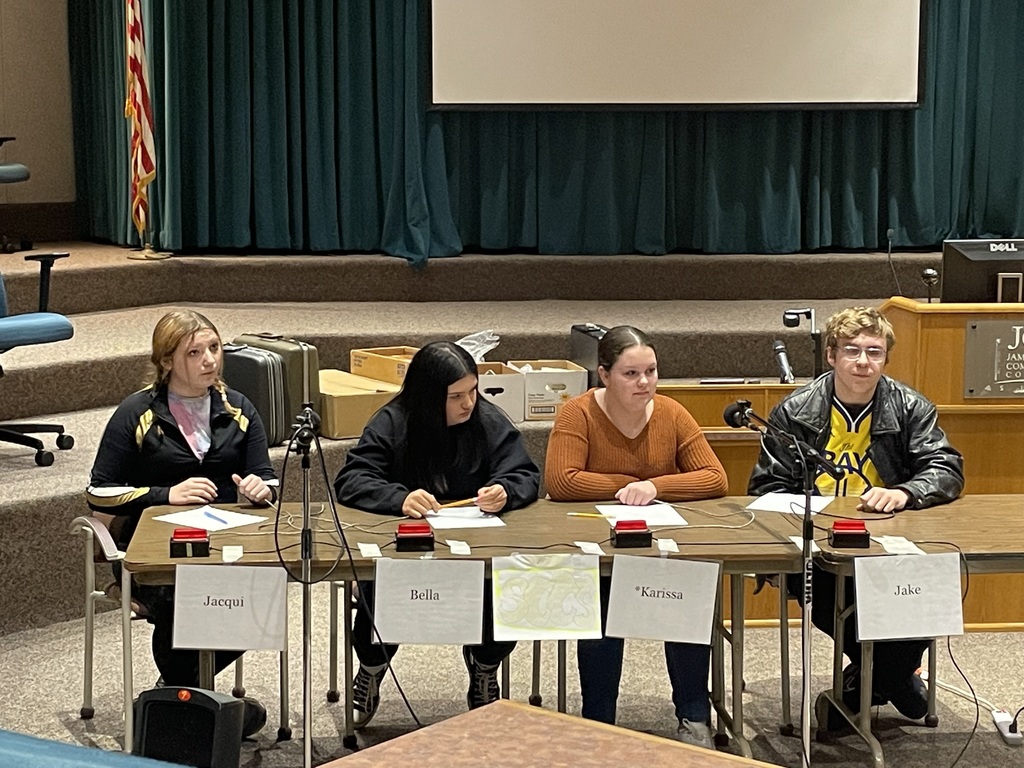 Friendly reminder that the Board of Education of Silver Creek Central School District meets Thursday, January 26, 2023, at 7 p.m. and the public is welcome. 🗓

Students in Silver Creek High's Knights Against Cancer club visited Kevin Guest House on December 8, 2022, to cook dinner for the patients and their families staying there. They prepared spaghetti, garlic bread and brought cookies for dessert. 🚌🥖🍝🍪 People come from all over the country for medical care in Buffalo and Kevin Guest House provides patients and their families relief and comfort as well as meals and a place to stay when so many other things are going on in their lives. The KAC club has volunteered at Kevin Guest House for five or six years and is another one of the students' favorite ways to give back and advocate.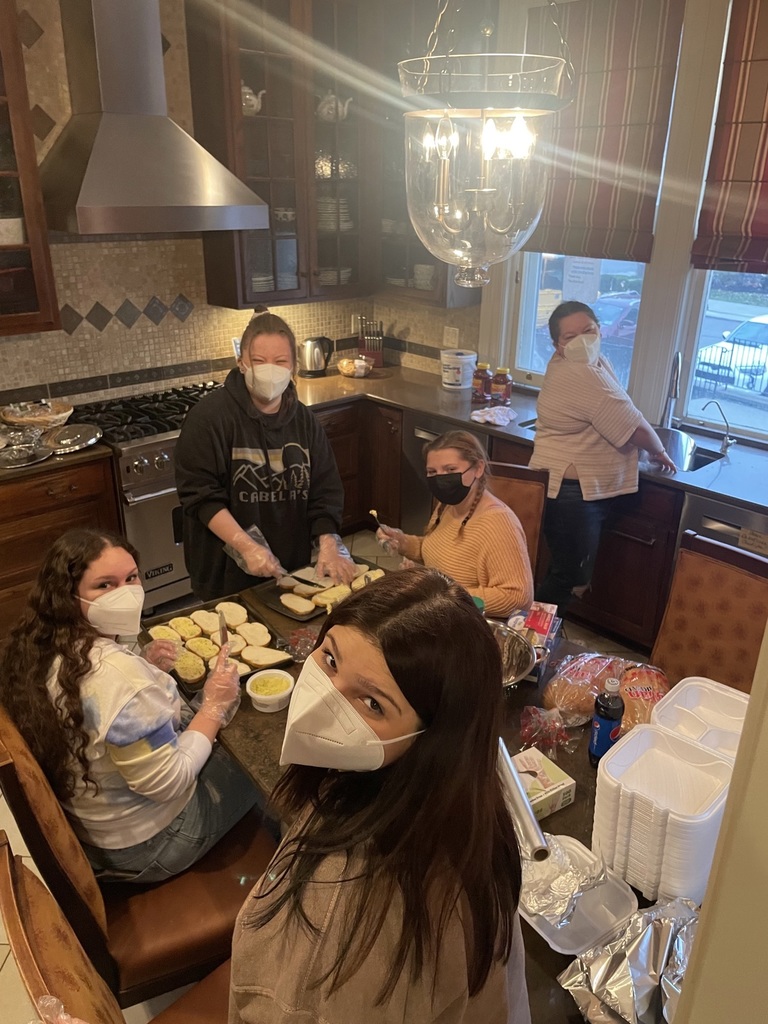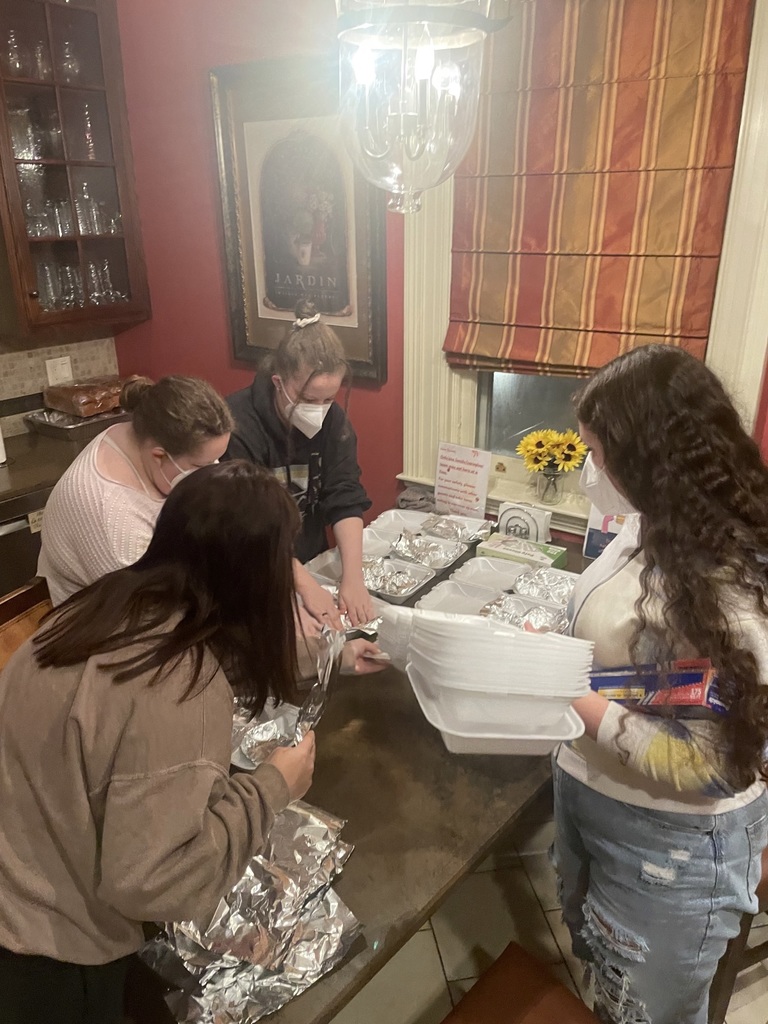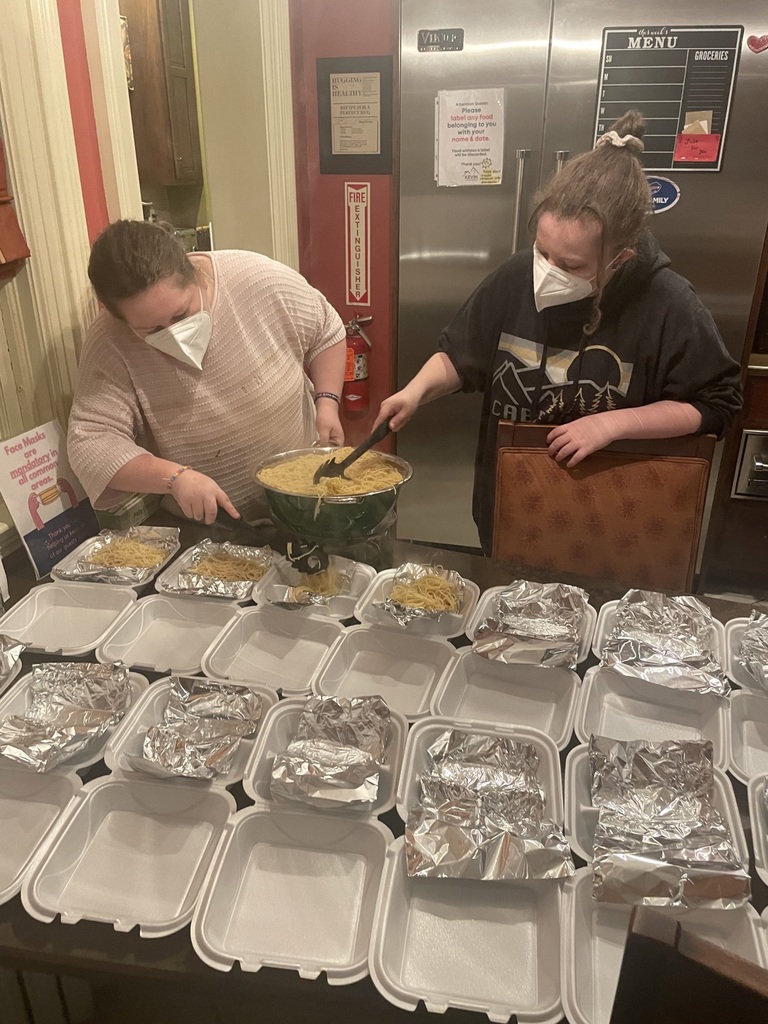 **CORRECTION** Please note that our attendance line is extension 4122. It was printed incorrectly on page 3 of the January edition of the Silverliner. Thank you.

Students in ninth-grade Global Studies at Silver Creek High made their own cylinder seals in their unit on Mesopotamia using crayons and clay. Cylinder seals are engraved with characters or scenes used in ancient times and used as an administrative tool or a form of signature and/or worn as jewelry. In Mesopotamia, they would have been made out of stone depicting various aspects of their life. So our Black Knights carved pieces that represented them and practiced rolling them into clay to see what the process was like 5,000 years ago. Teacher Mrs. Jessica Kardashian tells us historians have a better understanding of Mesopotamia through the finding of cylinder seals and her students had a blast making them.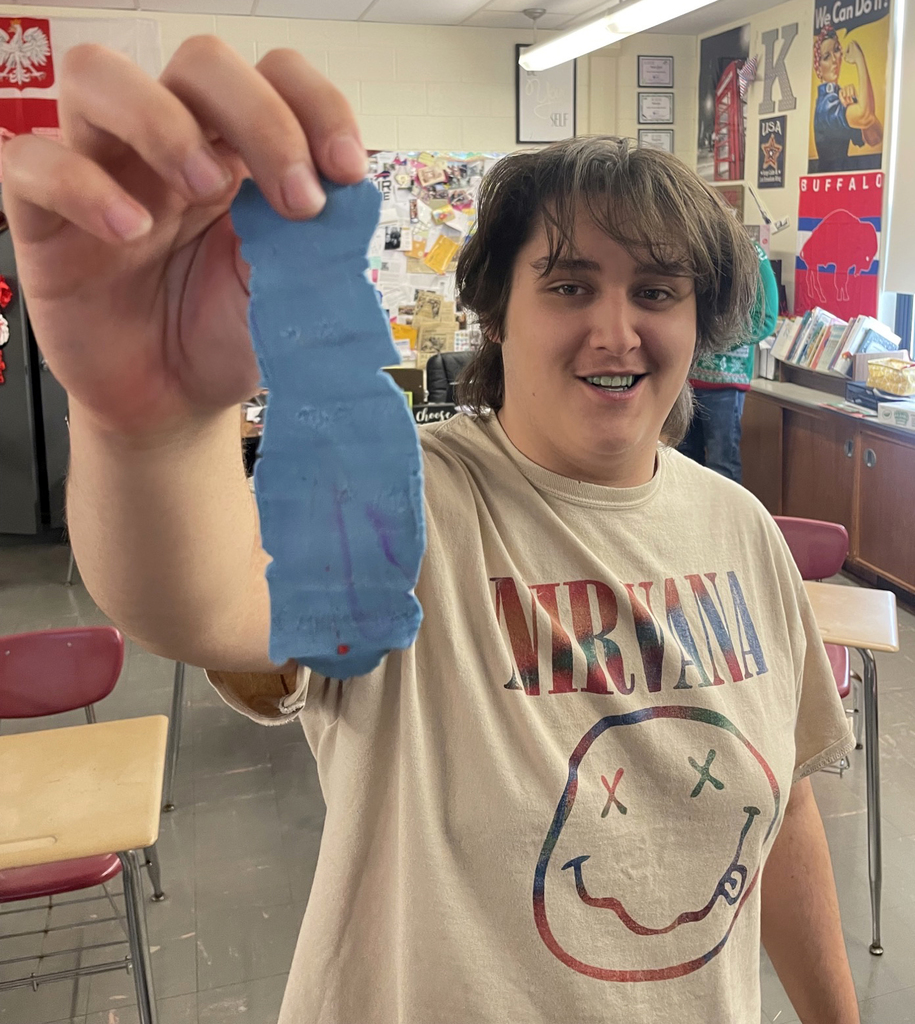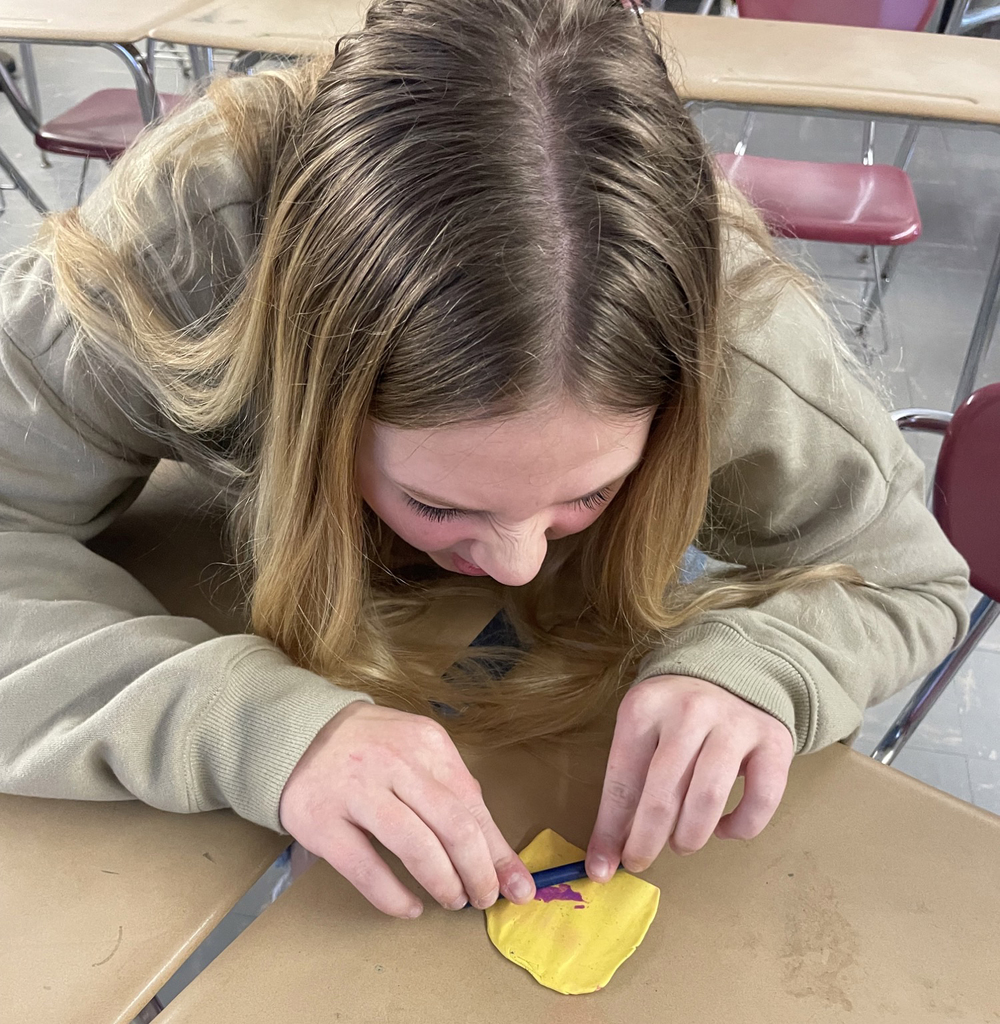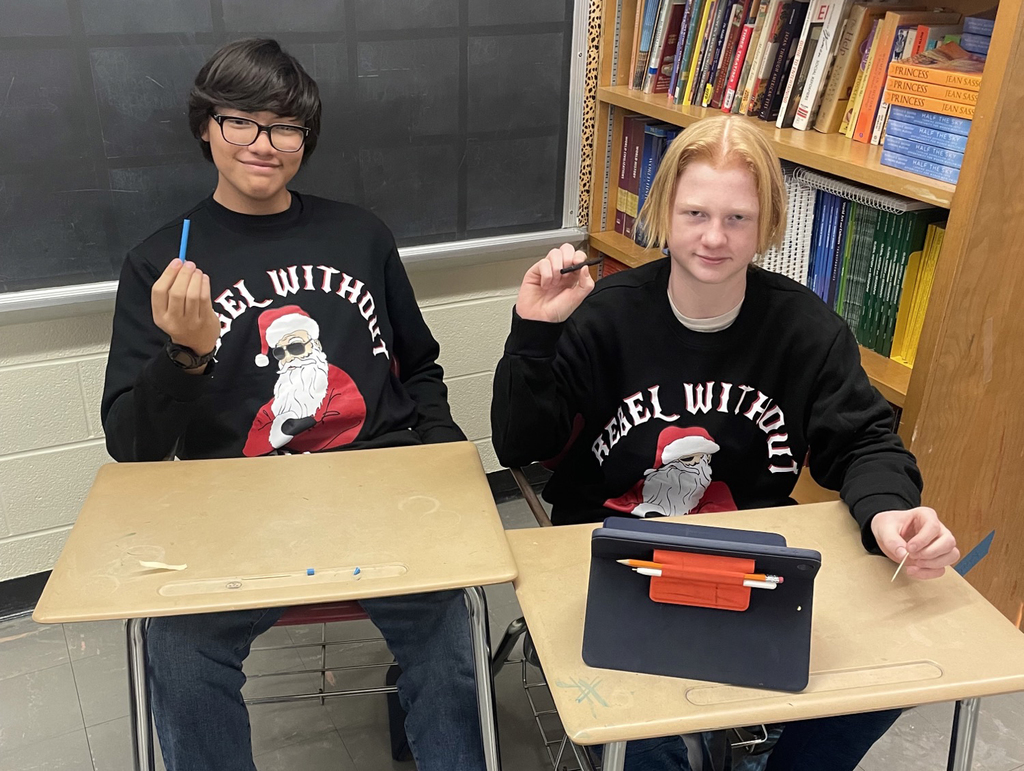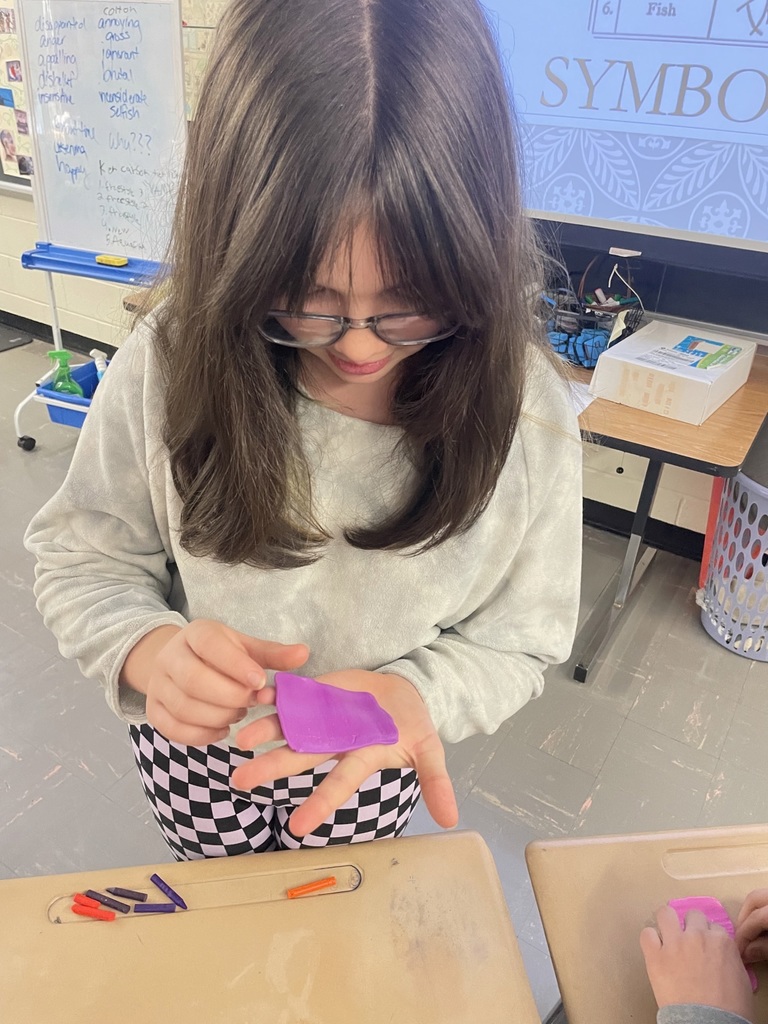 Today in the library, elementary and middle school students got to listen to NFL Pro hall of famer, Tony Boselli and ask Mr. Boselli questions about his career and achievements. Mr. Boselli shared his tips for success, including working hard, being honest, showing people you care and always being ready to help and support one another. Students enjoyed the virtual visit and the ability to ask Mr. Boselli questions directly.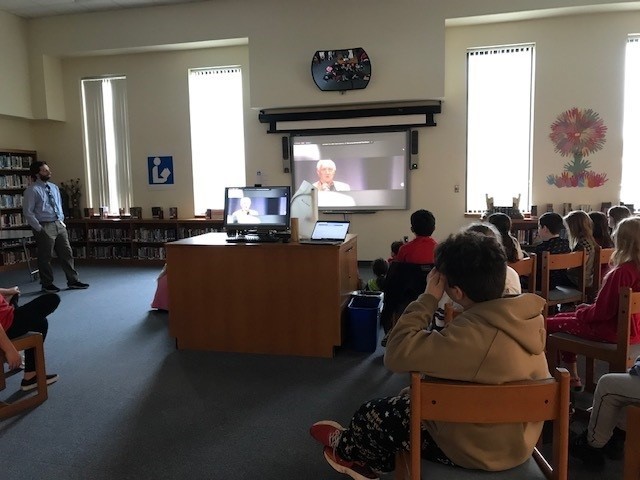 Students in Knights Against Cancer Club at Silver Creek High volunteered with Courage of Carly and Roswell Park Comprehensive Cancer Center pediatric patients and their families on Tuesday, December 13, 2022. 🎄🏥 This is of the club's favorite yearly events and leaves every student feeling like they are part of something special. Our Black Knights worked a variety of craft tables, the scavenger hunt, greeted guests and had a dance party with the kids. Advisor Jessica Kardashian notes the club has been fortunate to partner with Courage of Carly Fund and support their efforts.