Senior JESSICA DIDAS, a member of the Class of 2023 at Silver Creek High, was recently recognized by CollegeBoard with a National Rural and Small Town Recognition Program award. This award is presented to qualifying students who score in the top 10% on the PSAT/NMSQT and/or Advanced Placement exams in their state. Congratulations to Jessica on being named a 2022-2023 scholar for excellence in academic achievement and accomplishing this milestone during an especially demanding period of her high school career. #Classof2023 #BlackKnightPride #BKP #WeAreSilverCreek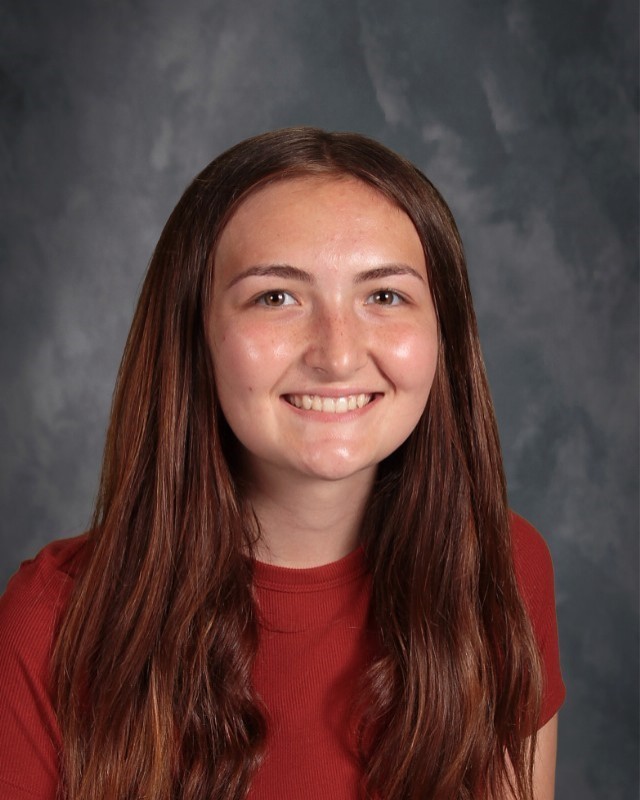 IN CASE YOU MISSED IT: Congratulations to the 2022 inductees to the Black Knight Hall of Fame who were honored this month. Pictured are Jason Bonasera and Matt Johengen of the Class of 2007, Jon Williams of the Class of 2006 and Scott Piccolo of the Class of 1989. #wearesilvercreek #BKP #blackknightpride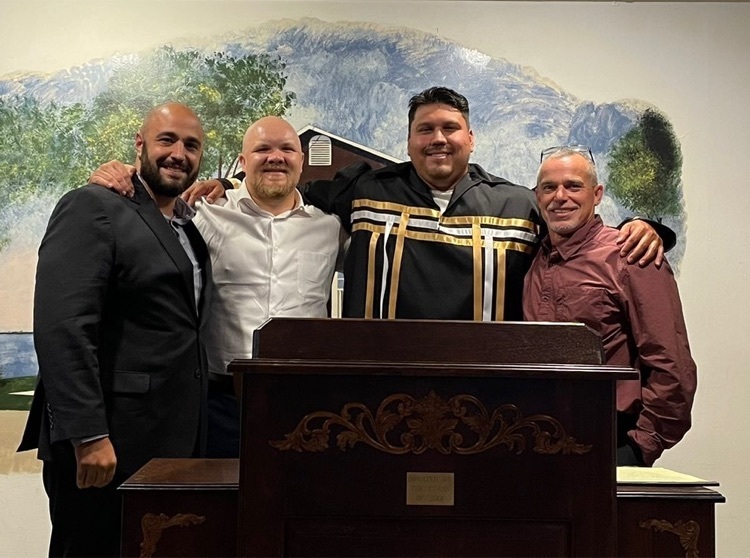 𝗩𝗘𝗧𝗘𝗥𝗔𝗡𝗦' 𝗧𝗥𝗜𝗕𝗨𝗧𝗘 𝗪𝗔𝗟𝗟 𝗔𝗧 𝗦𝗖𝗖𝗦: As part of the Seal of Civic Readiness Program, a group of Silver Creek students are looking to acknowledge the many citizens who dedicated their time serving our country in the U.S. Military. 👏 During the 2022-2023 academic year 𝗞𝗮𝗿𝗶𝘀𝘀𝗮 𝗕𝘂𝗰𝗵𝗮𝗻𝗮𝗻, 𝗠𝗶𝗰𝗵𝗮𝗲𝗹 𝗗𝗶𝘀𝗽𝗲𝗻𝘇𝗮 & 𝗛𝗮𝗿𝗺𝗼𝗻𝘆 𝗦𝗶𝗻𝗱𝗲𝗿𝘀 are working on creating a more permanent 𝗩𝗲𝘁𝗲𝗿𝗮𝗻𝘀' 𝗧𝗿𝗶𝗯𝘂𝘁𝗲 𝗪𝗮𝗹𝗹, to be housed in the long brick hallway between the elementary and high school gyms, near the pool entrance. 💛🖤 𝗢𝘂𝗿 𝘀𝘁𝘂𝗱𝗲𝗻𝘁𝘀 𝗻𝗲𝗲𝗱 𝘆𝗼𝘂𝗿 𝗵𝗲𝗹𝗽 𝘁𝗼 𝗺𝗮𝗸𝗲 𝘁𝗵𝗶𝘀 𝗵𝗮𝗽𝗽𝗲𝗻! If you would help us honor the contributions of our veterans, please fill out and submit the Veteran Information Card included in this post. Our students will be compiling nominations and working to present our service members so families, students, and the community can recognize all those who have served to protect our freedoms. 🗽 𝗡𝗼𝗺𝗶𝗻𝗮𝘁𝗶𝗼𝗻𝘀 𝗮𝗿𝗲 𝗱𝘂𝗲 𝗯𝘆 𝗦𝗮𝘁𝘂𝗿𝗱𝗮𝘆, 𝗢𝗰𝘁𝗼𝗯𝗲𝗿 𝟭, 𝟮𝟬𝟮𝟮, through ANY of the following ways: 1. Mail the completed Veteran Information Card:
https://drive.google.com/file/d/1Nmtc5EWFoXIn9R90tA_cQQp3vVY1AE3Z/view?usp=sharing
to Silver Creek High School, 1 Dickinson Street, Silver Creek, NY 14136, Attn: Miss Kristen Foley 2. Have your child bring the card into school and drop it off to teacher Kristen Foley, in room 183 in the high school 3. Email the information to:
kfoley@silvercreekschools.org
If you have any questions, please don't hesitate to contact Miss Foley at the email address above. Thank you to all our veterans for your service and thank you all for helping to honor them.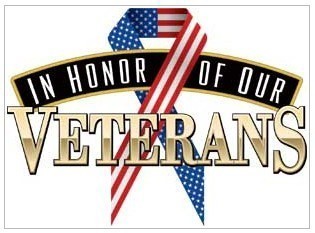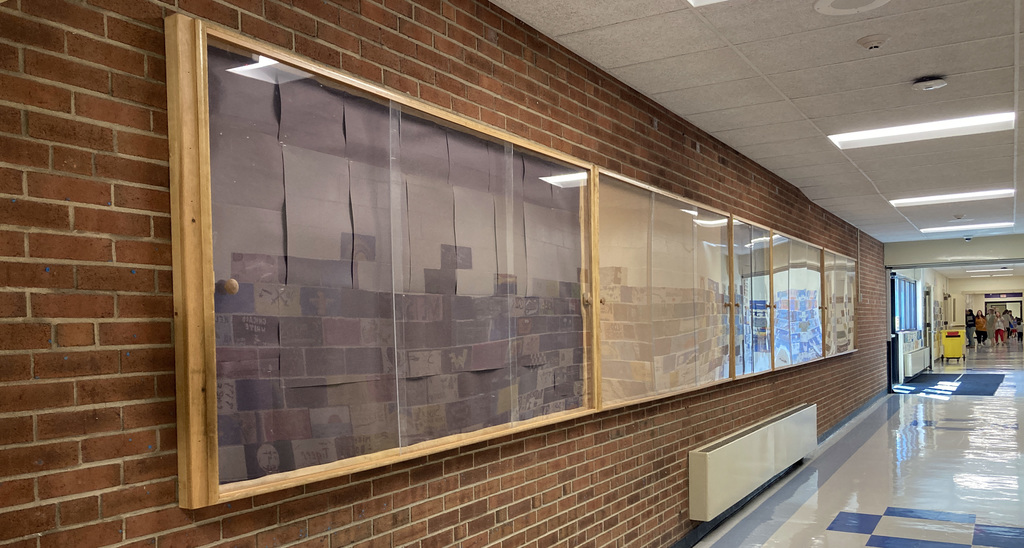 🚨 𝗡𝗘𝗪 𝗦𝗧𝗔𝗙𝗙 𝗜𝗡𝗧𝗥𝗢𝗗𝗨𝗖𝗧𝗜𝗢𝗡 🚨 Meet 𝗞𝗥𝗜𝗦𝗧𝗘𝗡 𝗚𝗘𝗜𝗦𝗘𝗥, our new Food Production Manager for Silver Creek Central School District. She is brand-new to our community so please help us give her a warm welcome as she embarks on her first year with our Black Knight family. 👋 "I'm excited to learn this new side to my trade and meet all of the faculty and kids," says Geiser. 👩‍🍳🏫 FAMILY & PETS: She has been married for nine years and they have three "amazing" grade-school age children and a large, Black, mixed breed dog named Stanley that is getting old. 🐶 INTERESTS: When she is not at work, she likes to run, cook, and watch her kids play their sports. 🍽💪 FAVORITE QUOTE: "There's nowhere you can be that isn't where you're meant to be." - John Lennon 🎼 EDUCATION & EXPERIENCE: She was a line cook for six years and a pastry chef for 13 years. She and her husband owned a small restaurant in Washington, Mo. She holds an associate degree in Culinary Arts. 👩‍🎓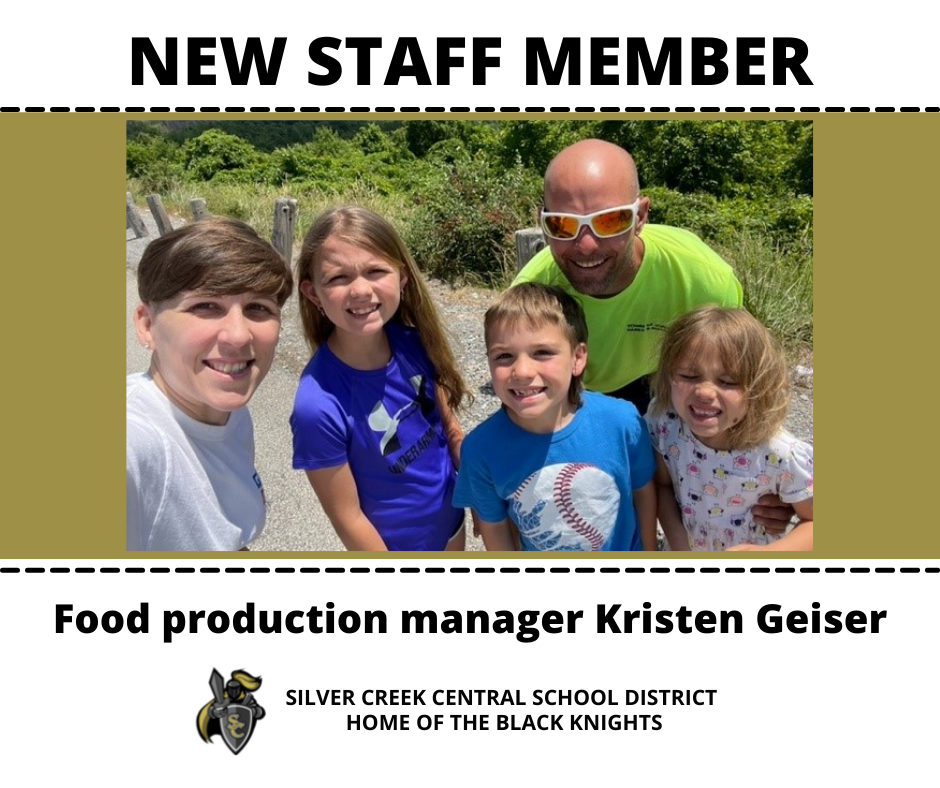 Chronic absence affects all kids, not just the absent ones. Learn how to get kids in #SchoolEveryDay here:
http://bit.ly/1oqfID7
#AttendanceMatters #wearesilvercreek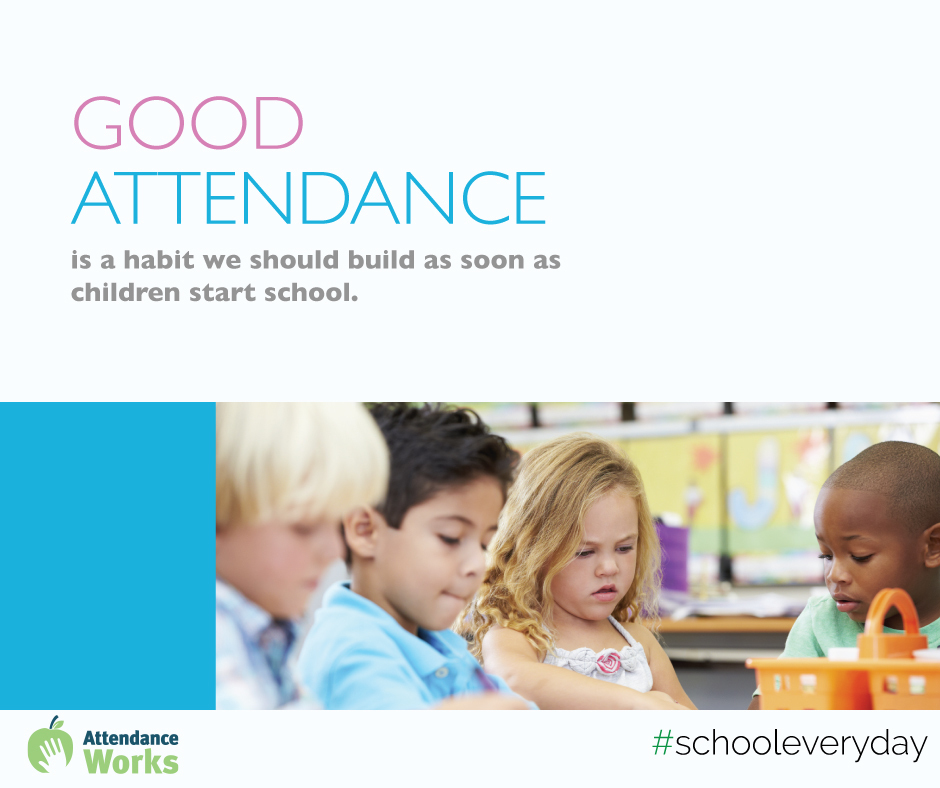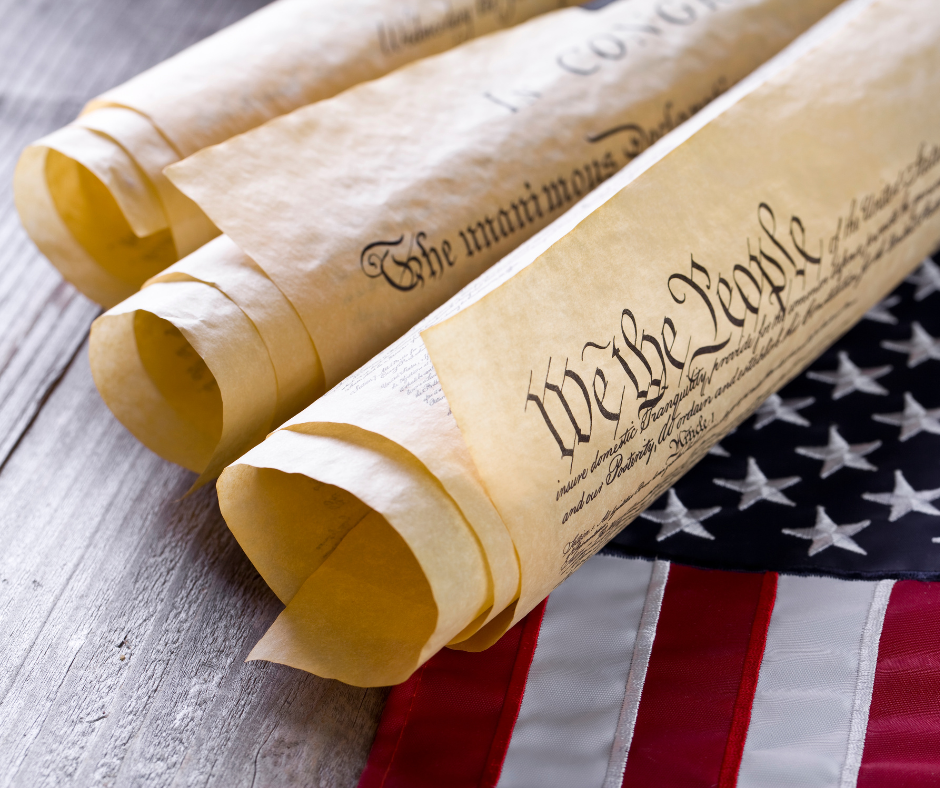 Freshmen and sophomores in Global Studies classes with Mrs. Jessica Kardashian ventured outside last week (Friday, September 9, 2022) to form a heart of flags on the Silver Creek High campus in remembrance of the victims of the terrorist attacks of September 11th, 2001. The students discussed the events of 9/11, listened to former President George W. Bush's speech and talked about Operation Enduring Freedom and its lingering effect on the world. "We were really proud to commemorate the lives affected 21 years later," says Kardashian of the group effort to remember the victims and honor those continuing to endure loss and hardship because of the acts of that day. "It was a small gesture to remember the spirit of September 12th after the devastation of the 11th." In addition, these Black Knights learned about the stories of 9/11 first responders, their legacy of leadership and the enduring issue of their fight for healthcare in the aftermath of the tragedy.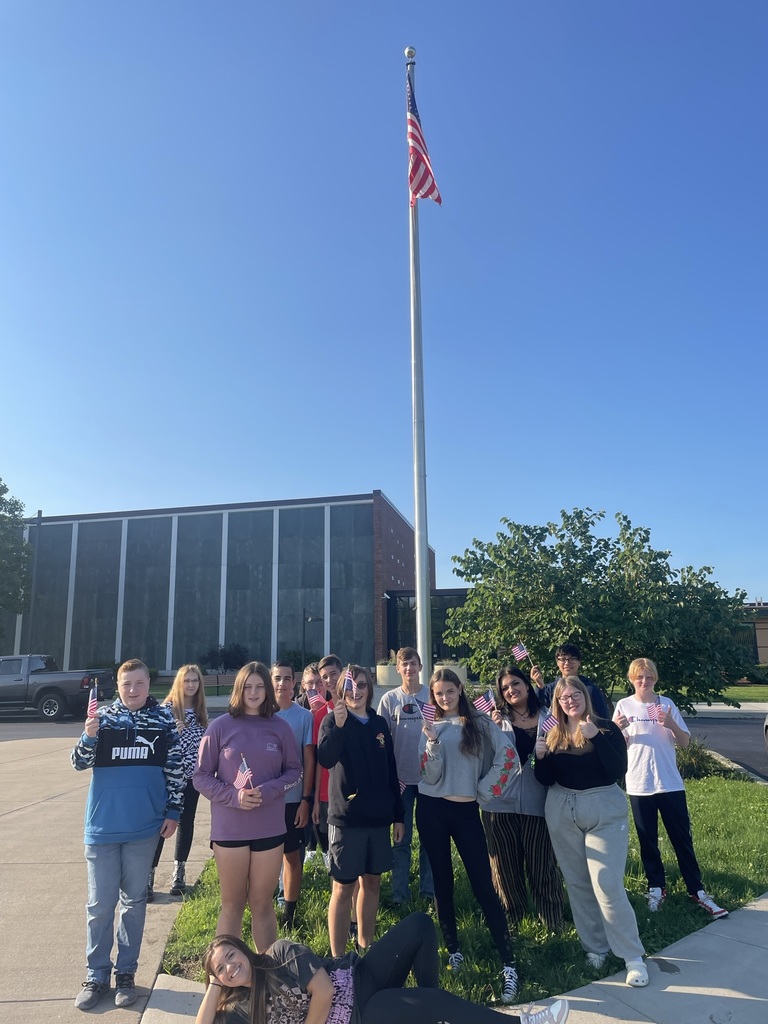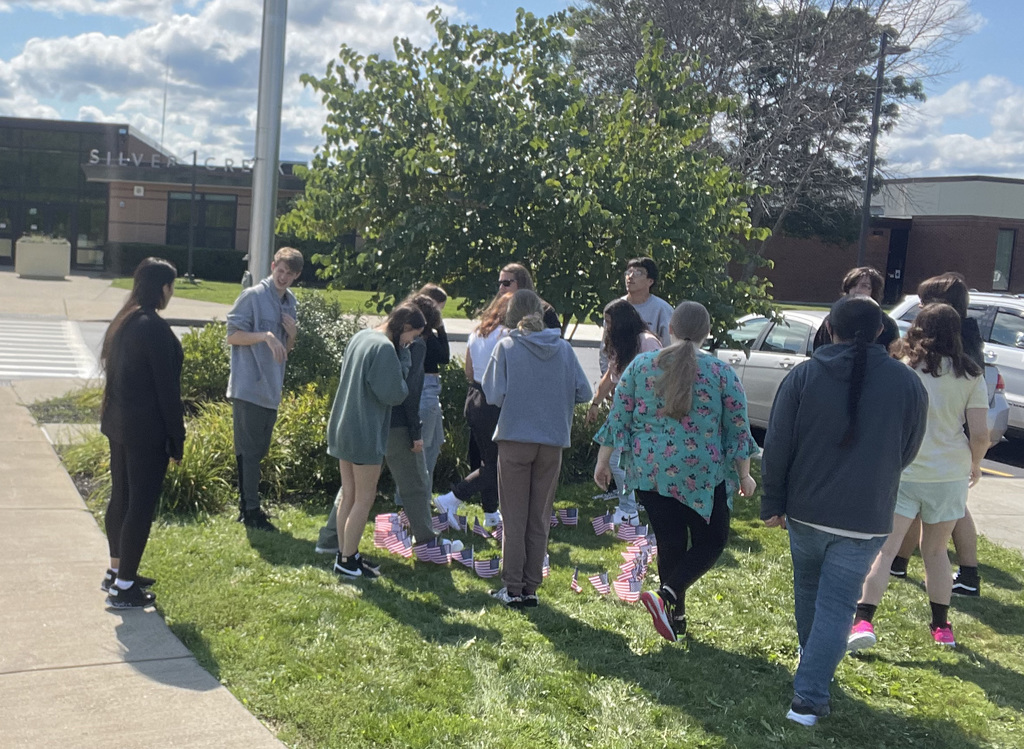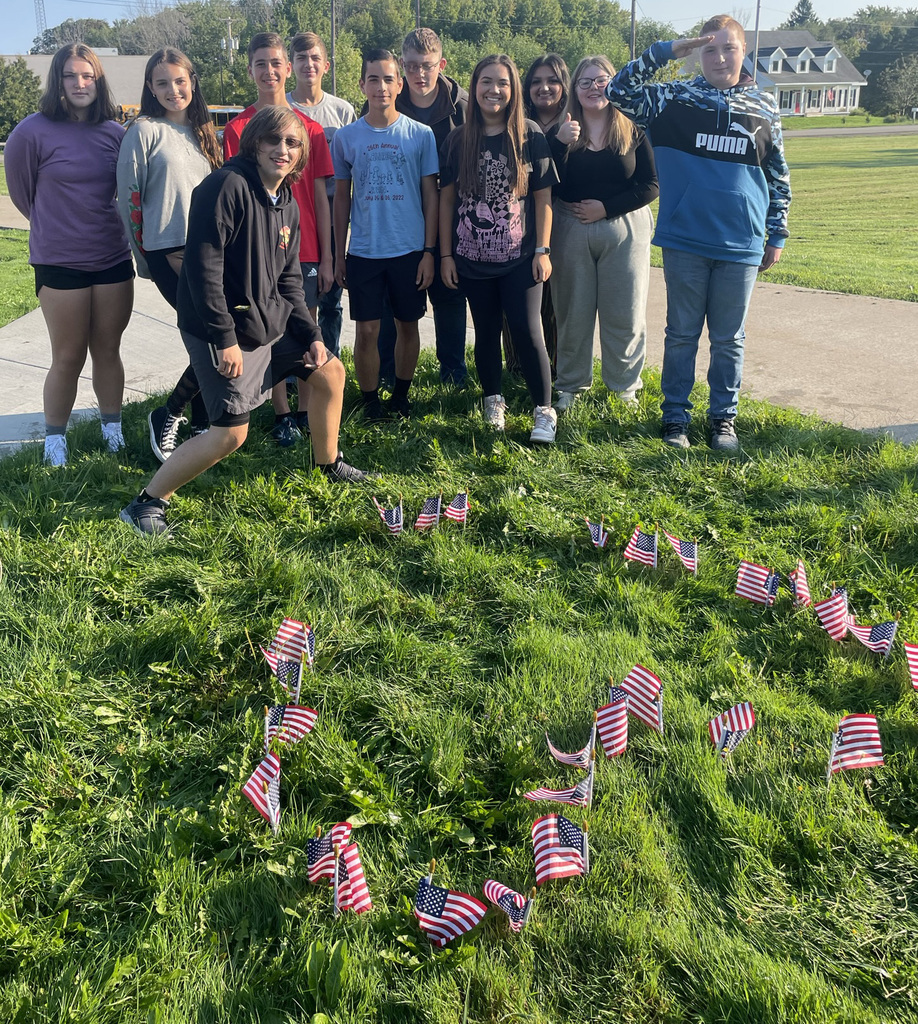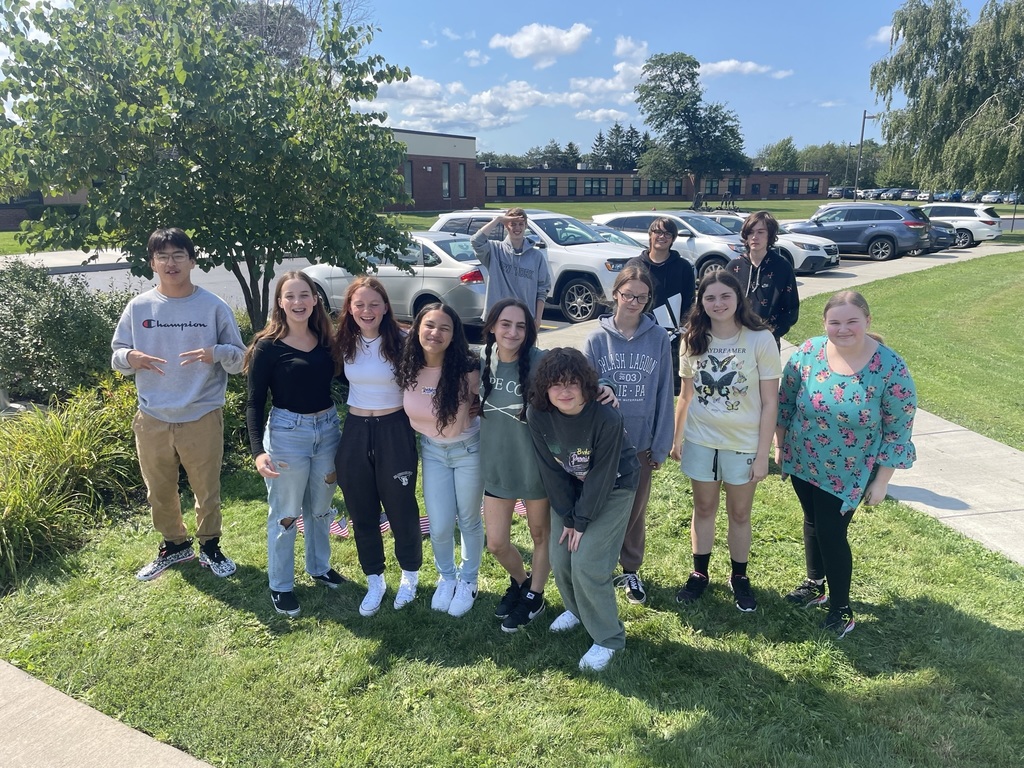 𝗠𝗔𝗞𝗜𝗡𝗚 𝗧𝗛𝗘𝗜𝗥 𝗠𝗔𝗥𝗞: Pre-Kindergarten students celebrated International Dot Day on Thursday (September 15, 2022) by making dot shirts in Mrs. Danielle Jakubowicz's classroom. They taped out the first letter of their names on their shirts and bingo-dabbed away. 🔴🟠🟡🟢🔵🟣⚫️⚪️🟤 Pictured standing, left to right, are teachers Audra Russo, Mrs. Jakubowicz and Melissa Matney with their group of Black Knights. International #DotDay is inspired by a book titled "The Dot" by Peter H. Reynolds in which a teacher inspires a student who believed they couldn't draw to "make her mark."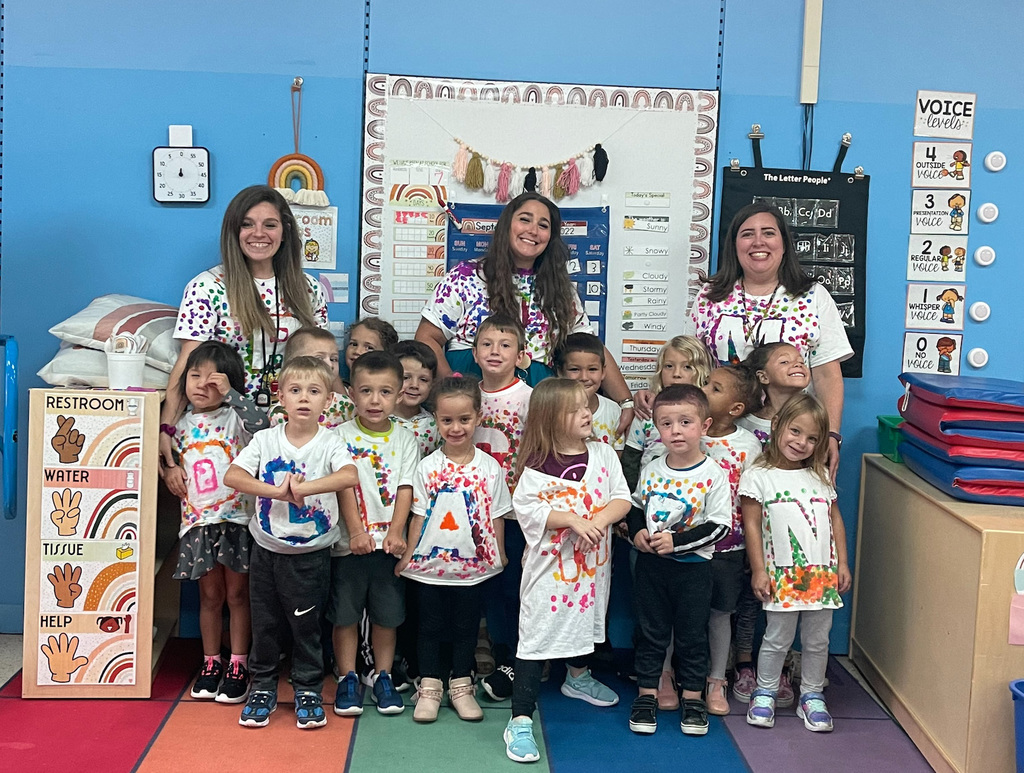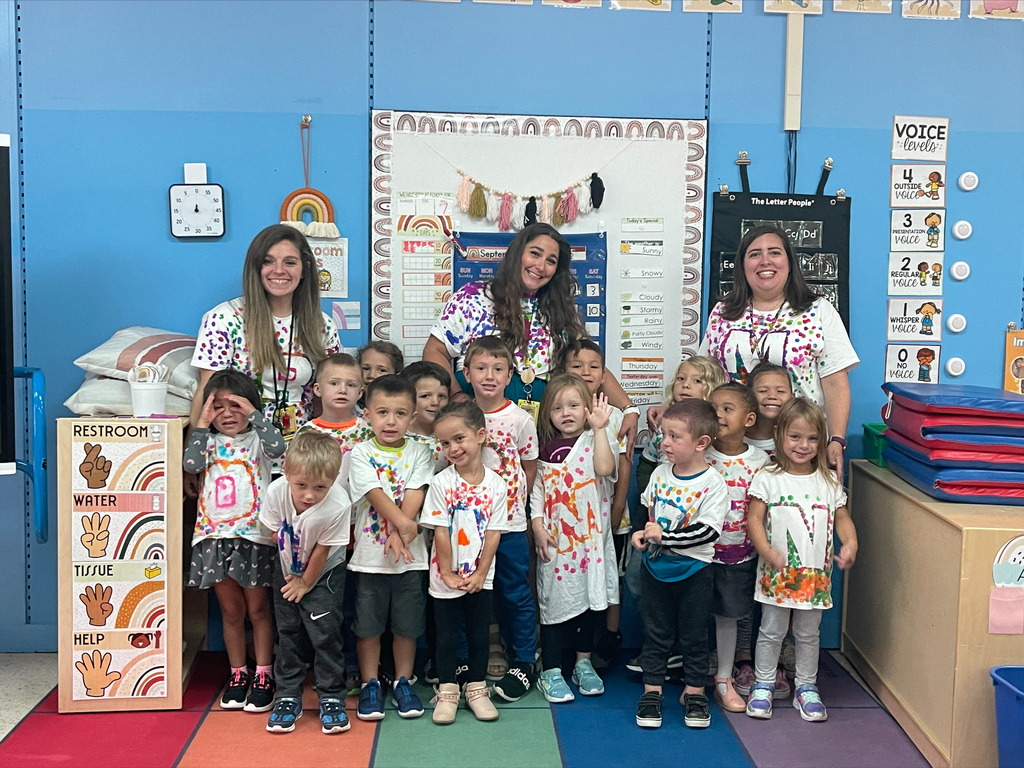 Silver Creek High School will host an 𝗢𝗣𝗘𝗡 𝗛𝗢𝗨𝗦𝗘 for students in grades 9-12 tonight (Thursday, September 15, 2022) from 5 p.m. to 7 p.m. 🏫🤝🖤💛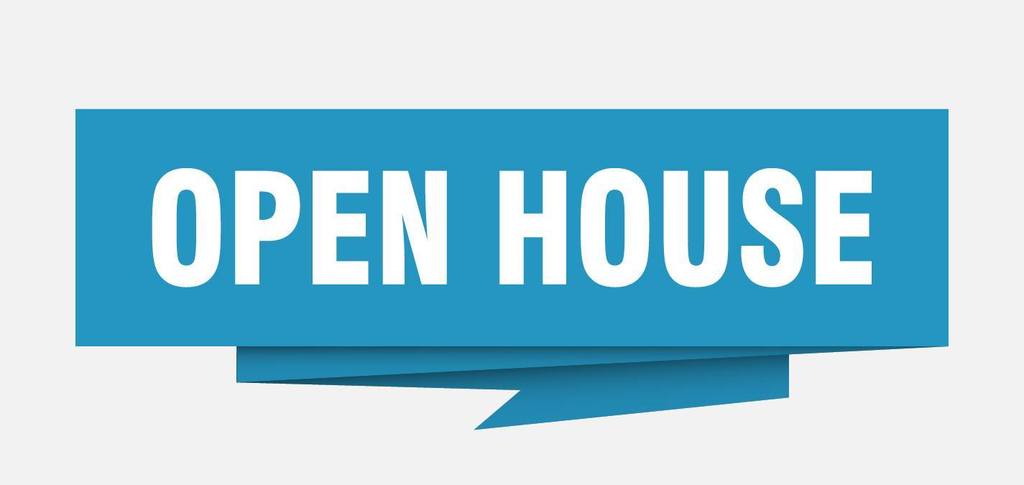 National Hispanic Heritage Month is observed from September 15 to October 15 and the 2022 theme is "Unidos: Inclusivity for a Stronger Nation." Please join Silver Creek Central School District in celebrating the achievements, histories, traditions and cultural diversity of Hispanic/Latino/Latinx Americans whose heritage is rooted in 20 Latin American countries and territories: Spain, Mexico, Guatemala, Honduras, El Salvador, Nicaragua, Costa Rica, Panama, Colombia, Venezuela, Ecuador, Peru, Bolivia, Paraguay, Chile, Argentina, Uruguay, Cuba, Puerto Rico, and the Dominican Republic. Poster designed by Ms. Irene Matos Chan. #HispanicHeritageMonth #ExploreYourWorld #ThursdayThoughts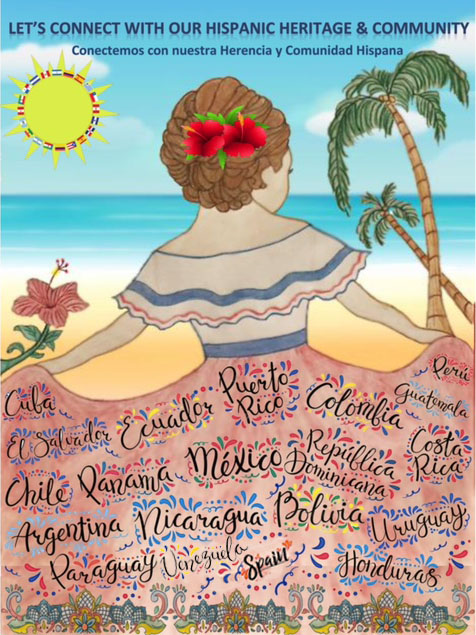 𝗜𝗡 𝗖𝗔𝗦𝗘 𝗬𝗢𝗨 𝗠𝗜𝗦𝗦𝗘𝗗 𝗜𝗧: Silver Creek Central School District honor student and Boy Scout 𝗦𝗔𝗠𝗨𝗘𝗟 𝗕𝗢𝗪𝗘𝗥𝗦 was awarded the rank of Eagle Scout in August 2022. Please join us in congratulating him on this impressive accomplishment! As his Eagle Scout project, Samuel renovated the Funeral Chapel at Our Lady of Mount Carmel Cemetery in Silver Creek. He is a member of Boy Scout Troop 267 of Fredonia and is the son of Sheridan residents Ron and Marianne Bowers. Read more via the Dunkirk Observer:
https://www.observertoday.com/news/page-one/2022/09/sheridan-teen-earns-honor-of-eagle-scout/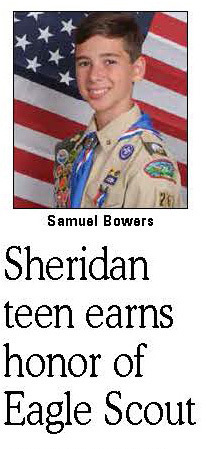 September is 𝗔𝗧𝗧𝗘𝗡𝗗𝗔𝗡𝗖𝗘 𝗔𝗪𝗔𝗥𝗘𝗡𝗘𝗦𝗦 𝗠𝗢𝗡𝗧𝗛. Silver Creek Central School District believes building strong, trusting relationships that promote a feeling of belonging is fundamental to improving student attendance & engagement. Learn more:
http://bit.ly/1oqfID7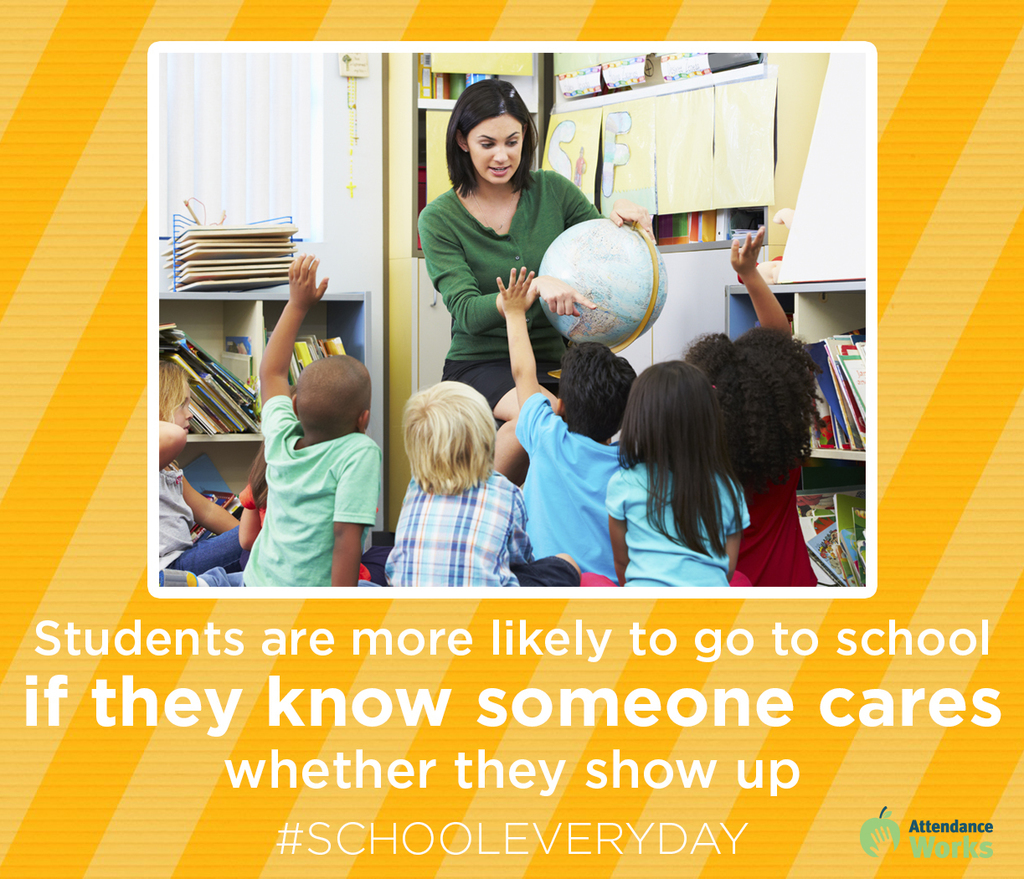 Silver Creek High School is hosting an 𝗢𝗣𝗘𝗡 𝗛𝗢𝗨𝗦𝗘 for students in grades 9-12 on Thursday, September 15, 2022, from 5 p.m. to 7 p.m. Please join us! 🏫🎊🤝🖤💛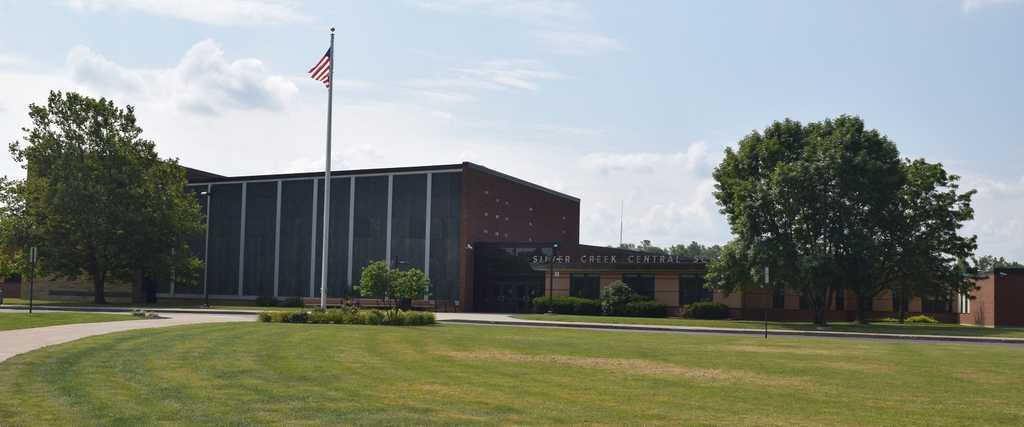 THEIR #BKP IS GENERATIONAL: Silver Creek Central School District was delighted to see grandparents among those greeting our students on the first day of school (Tuesday, September 6, 2022) to wish our Black Knights well as we begin the 2022-2023 academic year. In observance of Grandparents' Day (Sunday, September 11, 2022) please join us in the celebrating the generational connections at SCCS. One grandparent on hand Tuesday was Class of 1979 graduate Kathy (Erwin) Garrett, who stopped by to capture some snapshots of first-grader Vinny on his first day ever attending in-person school. The new elementary student – who is in the Class of 2032 -- was accompanied by his parents, John and Kelly Plucinski, who are 1998 and 2001 graduates of SCCS, respectively. Mrs. Plucinski, a member of the Hanover & Silver Creek Garden Club, sent fresh flowers from Farm in Peace in Collins with her son to present to his teacher. Also present was John Charry, a member of the Class of 1972, who waited for the buses to arrive at the elementary school Tuesday in the hopes of greeting his four grandchildren – Olivia, Cameron, Johnny and Madeline – on their first day back. Their parents are Kyle and Alicia Halstrom.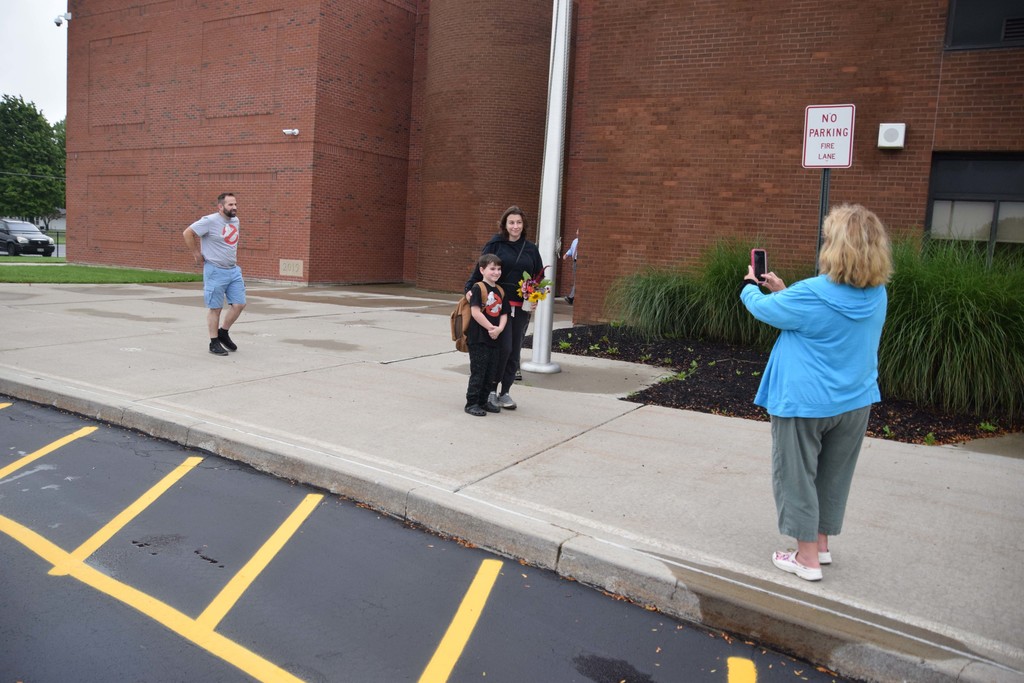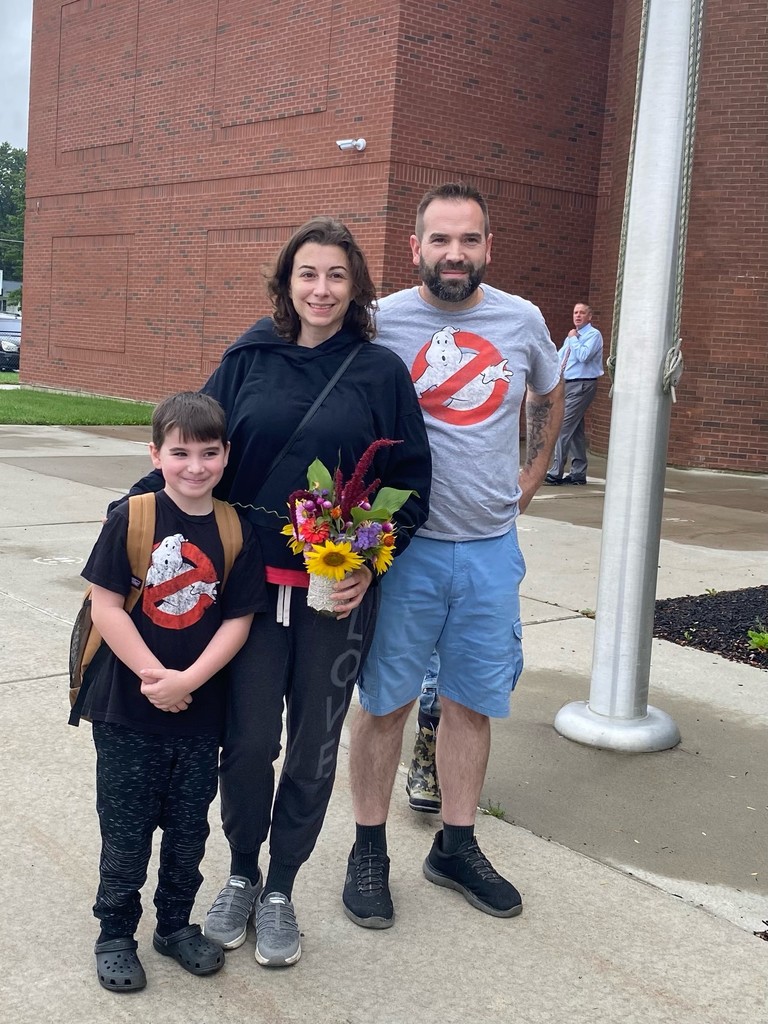 Please join Silver Creek Central School District in honoring the memory of all the innocent victims of the terrorist attacks of September 11, 2001. Our Black Knight family will never forget. ❤️🤍💙 #PatriotDay #September11 #neverforget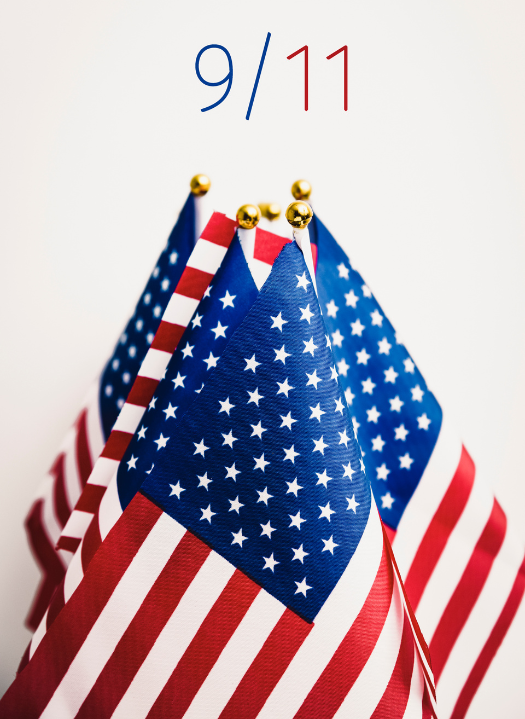 𝗕𝗔𝗖𝗞-𝗧𝗢-𝗦𝗖𝗛𝗢𝗢𝗟 𝗦𝗔𝗙𝗘𝗧𝗬: A highlight of the Back-to-School Bash held last week (Aug. 30, 2022) at Silver Creek Central School District was a 𝗕𝗜𝗞𝗘 𝗥𝗢𝗗𝗘𝗢 facilitated by School Resource Office Wes Johnson & District Nurse Jennifer Johnson. They mapped out an obstacle course to teach proper bike safety on sidewalks and roads and helped families properly fit helmets for students.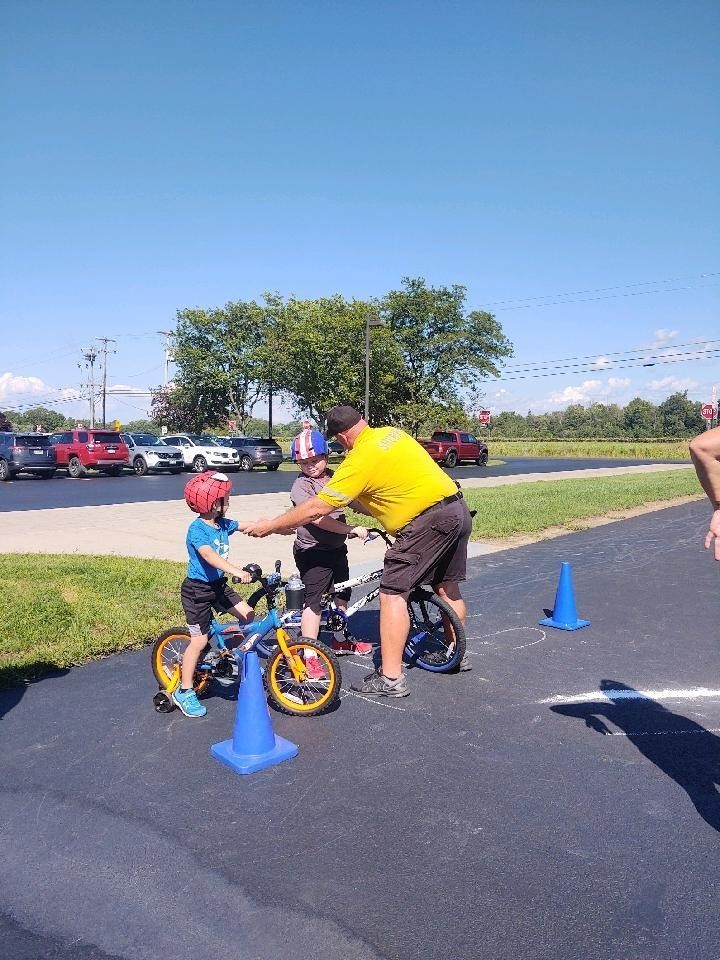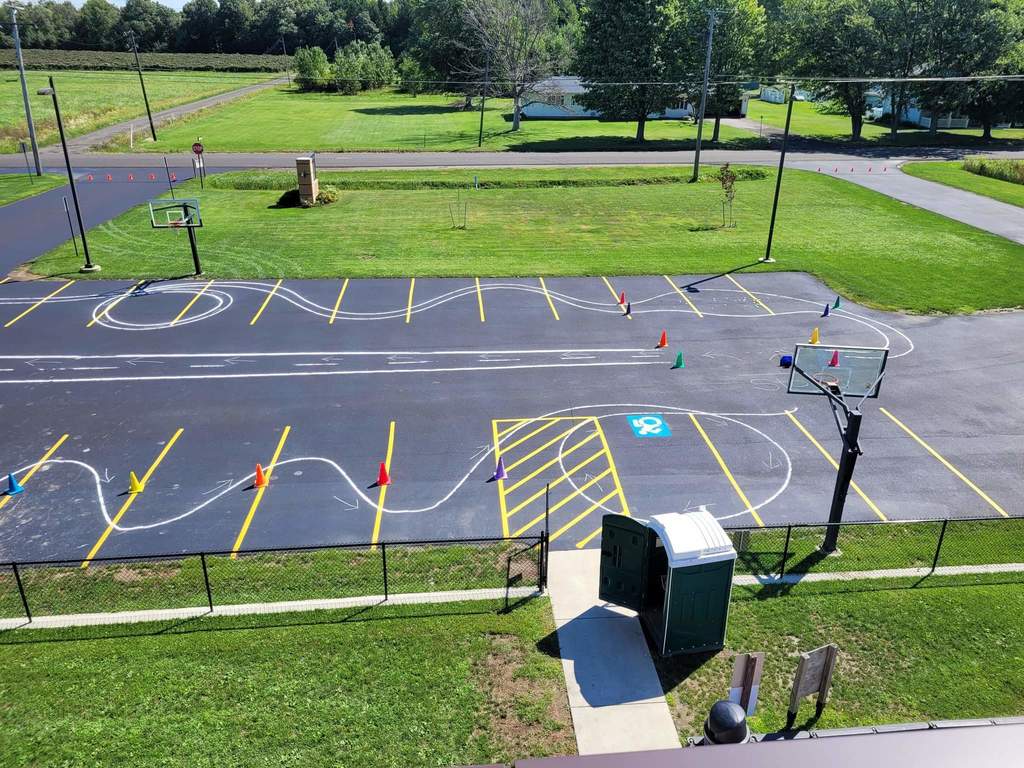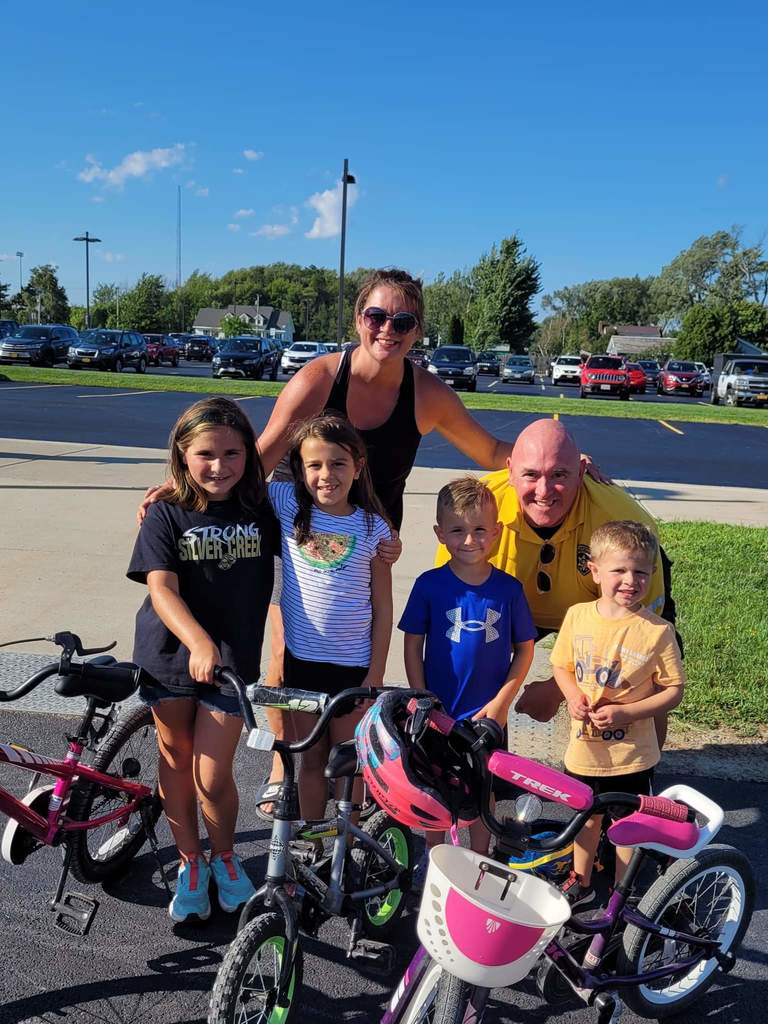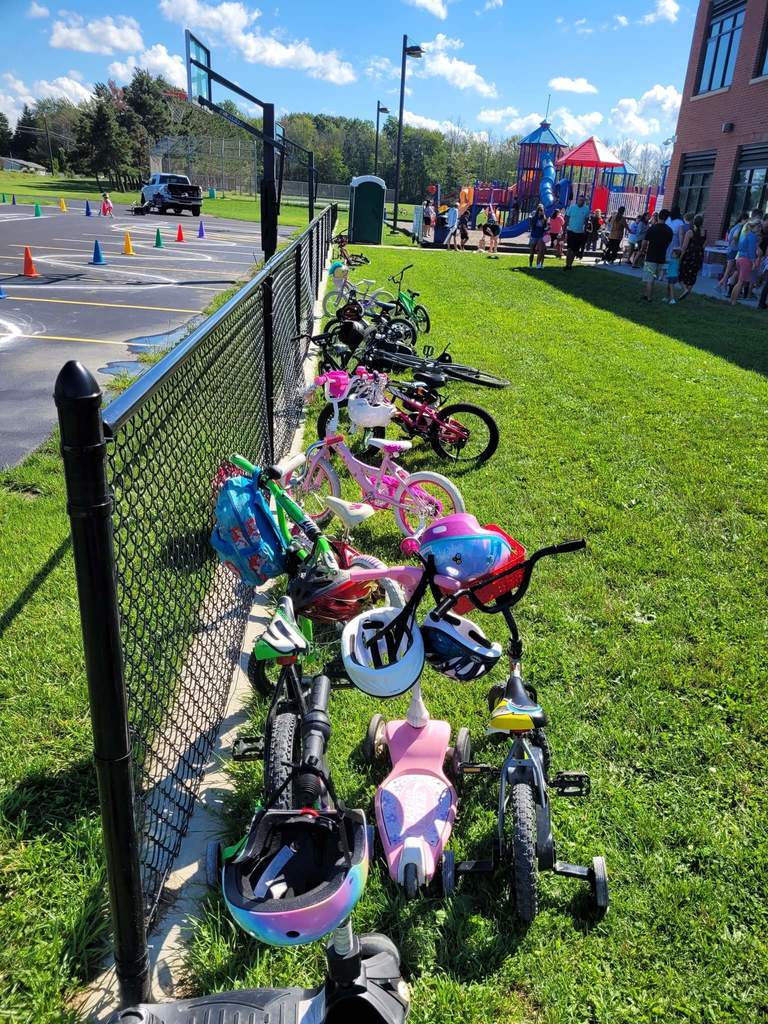 Hilbert College Night Set Sept. 20, 2022: The Southern Erie County Association's Annual College Night is scheduled Tuesday, September 20, 2022, from 6:30 p.m. to 8 p.m. at the Hafner Recreation Center at Hilbert College, 200 South Park Avenue, Hamburg, New York. Nearly 100 colleges/universities will be represented. Students, family and friends looking to pursue higher education are warmly invited. No RSVP needed. For more information, reach out to Lauren Carlin at
lcarlin@hilbert.edu
.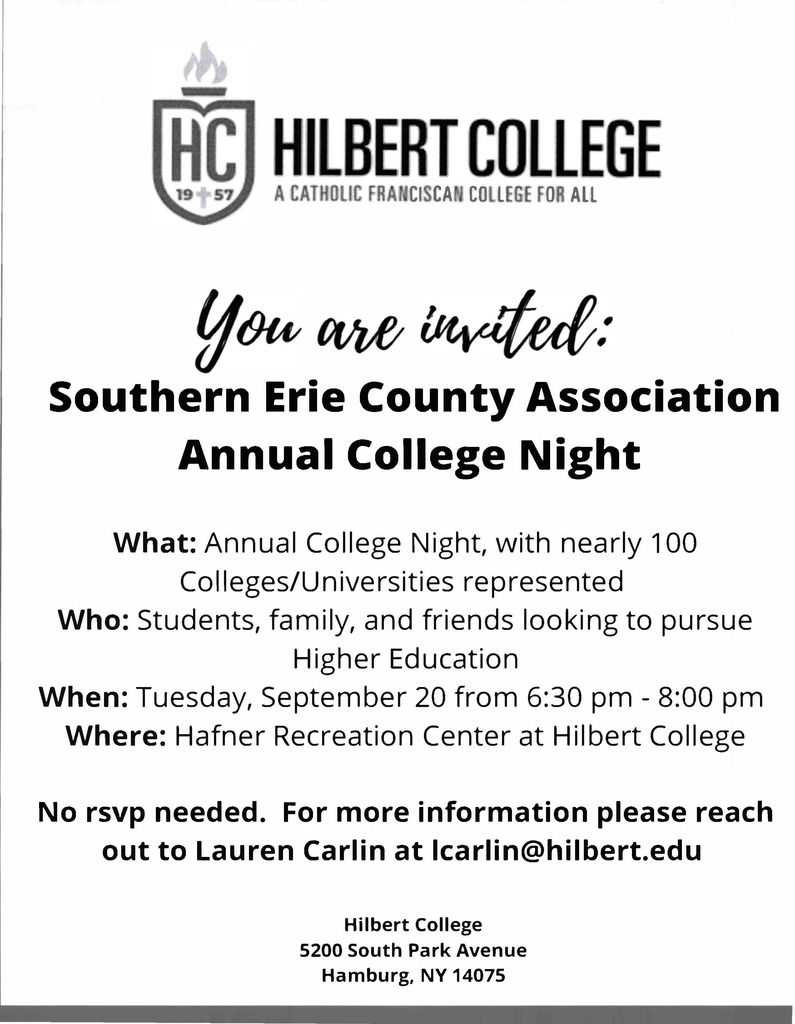 𝗡𝗘𝗪 𝗦𝗧𝗔𝗙𝗙 𝗠𝗘𝗠𝗕𝗘𝗥 𝗔𝗟𝗘𝗥𝗧 Meet Heather Krystofiak, the new principal of Silver Creek Elementary School! Please help us with a warm welcome for Ms. Krystofiak as she joins the Black Knight community for the 2022-2023 academic year. "I am so excited to be part of a wonderful team and be able to help bring back some fun, in-person events," says Krystofiak "Also, I am excited to work with elementary students and continue to foster a loving and safe environment for them." 𝗙𝗔𝗠𝗜𝗟𝗬 & 𝗜𝗡𝗧𝗘𝗥𝗘𝗦𝗧𝗦: Her fiance's name is Mark and she has three stepchildren-to-be. She has three cats – Gracie (Florida cat), Slinky and Luna. She lives a street away from her dad and hangs out with him often. In her spare time, she enjoys volleyball, bowling, music, basketball, painting, hiking, kayaking, and reading fun books. 𝗜𝗡 𝗛𝗘𝗥 𝗢𝗪𝗡 𝗪𝗢𝗥𝗗𝗦: "One quote that motivates me is 'It's OK, fix it.' I use this to remind myself and others that you can/will make mistakes," says Krystofiak. "However, moving forward to try to fix it will show growth and understanding." 𝗕𝗔𝗖𝗞-𝗧𝗢-𝗦𝗖𝗛𝗢𝗢𝗟 𝗧𝗜𝗣: Remember to get plenty of sleep and eat a good breakfast each day. 𝗘𝗗𝗨𝗖𝗔𝗧𝗜𝗢𝗡 & 𝗘𝗫𝗣𝗘𝗥𝗜𝗘𝗡𝗖𝗘: Krystofiak has a bachelor's degree in Childhood Education with a Middle School extension Social Studies 7-9, a master's degree in Educational Leadership and a Certificate of Advanced Study in School District Leadership. She spent a lot of time with the National Writing Project and supported the program as a teacher consultant. She has worked in different facets of education as an elementary teacher, middle school English and social studies teacher, writing coach, sports coach, staff development specialist with BOCES, and as assistant principal at Amherst High School.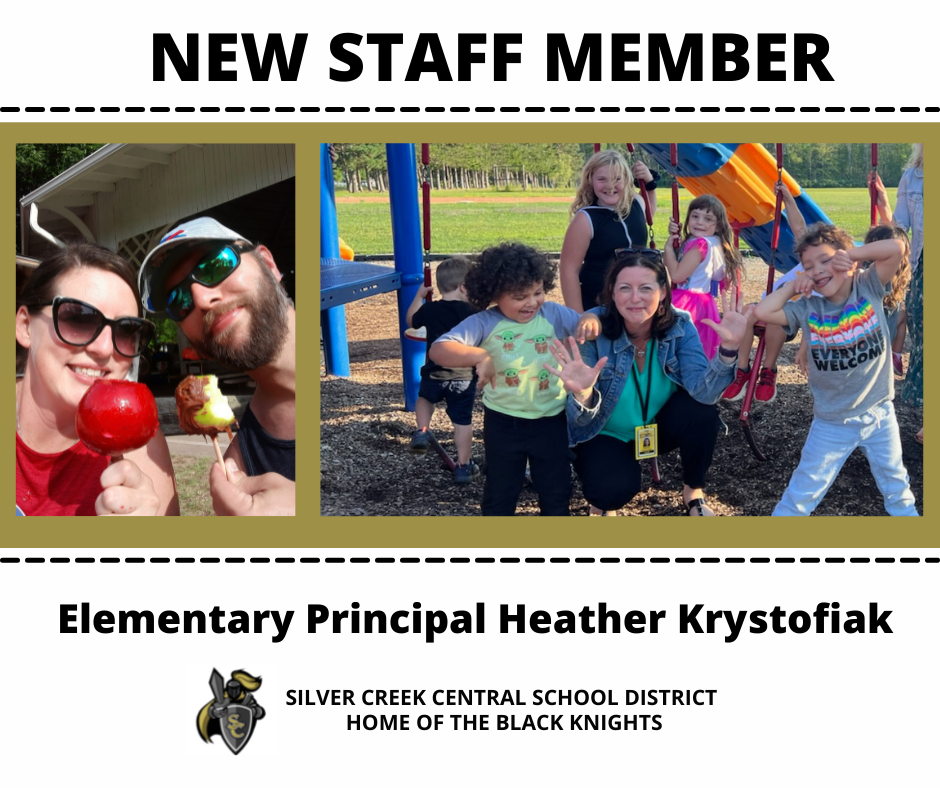 Kindergarten teacher Jessica Vara's students look on with delight as art teacher Mrs. Anderson plays the guitar during the first week of the 2022-2023 academic year at Silver Creek Elementary School.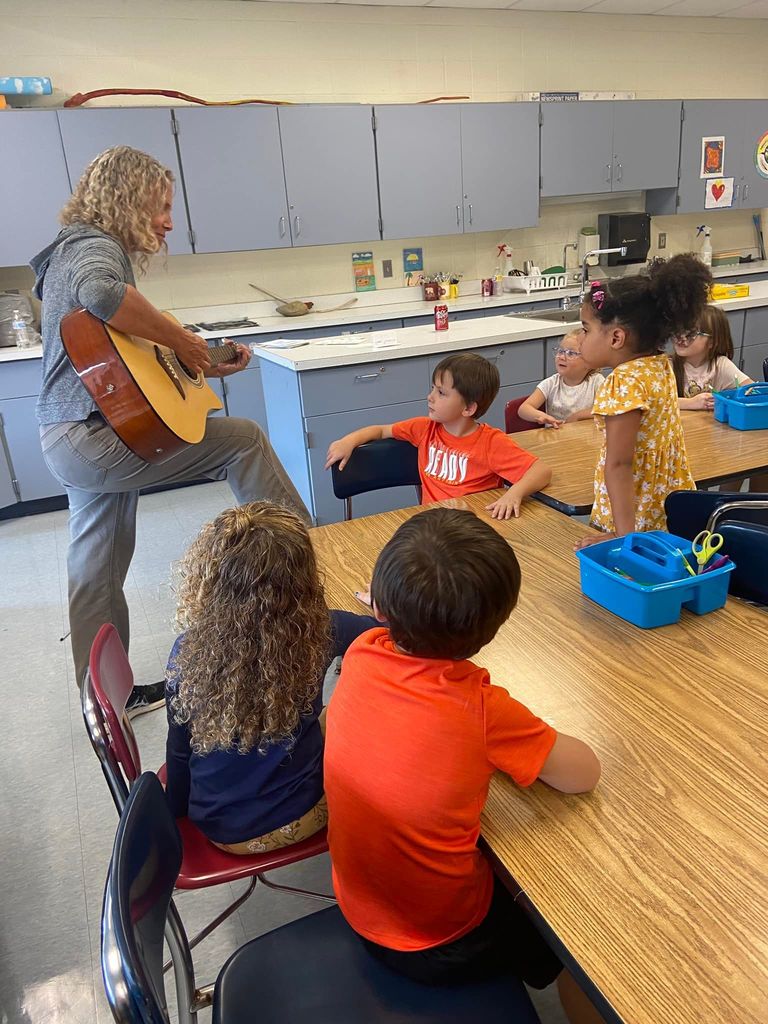 𝗡𝗘𝗪 𝗦𝗧𝗔𝗙𝗙 𝗜𝗡𝗧𝗥𝗢𝗗𝗨𝗖𝗧𝗜𝗢𝗡 Meet JESSICA TARNOWSKI, a new math intervention teacher at Silver Creek Elementary School. Please join us in warmly welcoming her to our Black Knight family for the 2022-2023 academic year. "I'm excited to meet the staff and students and build long-lasting relationships," says Tarnowski. 𝗙𝗔𝗠𝗜𝗟𝗬 & 𝗣𝗘𝗧𝗦: She and her husband celebrate their two-year wedding anniversary in October, although they've been together for 12.5 years. They have four fish, two dogs – Oscar and Oliver – who are 7 years old, and a 6.5-month-old daughter named Willow. 𝗕𝗔𝗖𝗞-𝗧𝗢-𝗦𝗖𝗛𝗢𝗢𝗟 𝗧𝗜𝗣: Just breathe and take it all day by day or moment by moment. "This is something I've been telling myself for the last month as I'm anxiously counting down the days until I have to leave my baby girl and start at a whole new school," says Tarnowski. "It's exciting but nerve-racking at the same time!" 𝗛𝗢𝗕𝗕𝗜𝗘𝗦 & 𝗜𝗡𝗧𝗘𝗥𝗘𝗦𝗧𝗦: She loves to tie-dye and create all sorts of thing with her Cricut. 𝗙𝗨𝗡 𝗙𝗔𝗖𝗧: In 2011, she had major spine surgery to correct her scoliosis. She now has two 12-inch rods and 22 screws holding her spine in place. 𝗙𝗔𝗩𝗢𝗥𝗜𝗧𝗘 𝗤𝗨𝗢𝗧𝗘: She isn't sure who coined the phrase, but she has always lived by the motto "what's meant to be will always find a way."