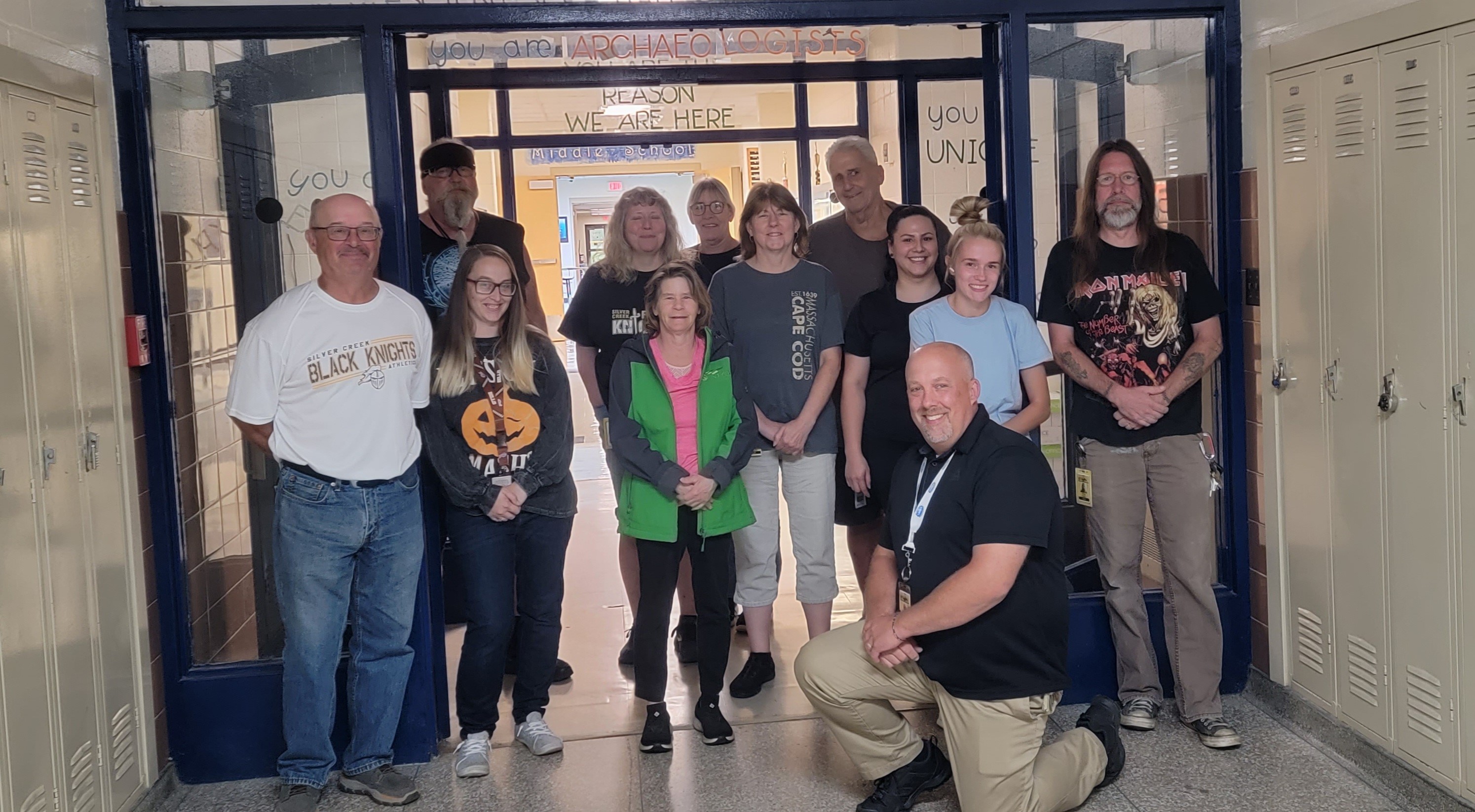 Cleaning Staff 2023
The Buildings and Grounds Department at Silver Creek Central Schools takes pride in fostering an atmosphere that enhances the educational needs of our students, faculty and administration. The department consists of 18 full-time employees and one part-time employee. We have two maintenance mechanics, two groundskeepers, four custodians, and 11 cleaners. Our group has developed a team-oriented approach that produces a constant flow of ideas that continue to add to the success of the schools ever-changing demands.
Our building is a K-12 unit that is approximately 288,000 square feet.

We maintain approximately 57 acres of land (including football, baseball, and soccer fields).

The facility accommodates approximately 1,000 students.

We have developed a comprehensive preventive maintenance program.


The department works closely with Erie 2-Chautauqua-Cattaraugus BOCES to ensure the safety of our students.
Contact: Director of Facilities Scott Pound at 934-2603, ext. 4262