A devotion to diversity and making a difference resulted in dozens of students and faculty involved in Unified Sports across the Southern Tier gathering at Silver Creek High School this week (Monday, October 3, 2022) at a Youth Activation Committee summit. They united to learn about current events from Special Olympics New York, network with other schools, and plan for the 2022-2023 academic year.
Unified Sports joins those with and without disabilities on the same team under the principle that training and playing together is a quick path to friendship and understanding. Schools currently involved in the Unified Sports program also have clubs or organizations that help build enthusiasm and support for the "Inclusion Movement." Twelve schools from across the area were represented including Dunkirk, Fredonia, Iroquois, Lake Shore, Springville, Holland, East Aurora, West Seneca East, Eden, Cattaraugus-Little Valley, and Pioneer.
Unified Sports at Silver Creek CSD began a few years ago and participation has steadily grown. Opportunities at SCCS include bowling (coached by Janine Shumaker and YAC advisor Janet Decker) and basketball (coached by Wes and Jen Johnson, the district SRO and nurse, respectively). There's also an "unofficial" cheerleading team coached by Mrs. Decker.
The inclusive nature of Unified Sports has helped students form bonds and underscores the district's commitment to diversity, equity and inclusion for all students.
"The addition of Unified Sports options for our Black Knight family has been more fulfilling than we could have ever imagined," says Superintendent Todd A. Crandall, noting the way the community has rallied around the teams. "Every single event has been joyous, positive and the enthusiasm from our students, staff and the community is heartwarming."
Every year, students from around Western New York gather at youth summits to get a head start on planning for events, learn about opportunities and resources from the Special Olympics, and network with other schools involved.
"Seeing all of these young minds from around the region get together to talk about the difference they are making, strategize for the future and strengthen connections they are creating was inspiring," says high school Principal Kyle Yelich. "Silver Creek is proud to host these opportunities and I hope it encourages more districts to pursue Unified Sports."
Monday's event marked the first year the summit was split between the northtown and southtown schools. Silver Creek High had the honor of planning and hosting the first southern tier summit and presentations included: fundraising opportunities, social media exposure, and whole school engagement. (The northtown summit was scheduled at Starpoint Central School District in Pendleton on Thursday, October 6, 2022.)
Attending the summit Oct. 3 reinforced one student's commitment to YAC.
"Seeing all the smiling faces and joy when talking about unified sports or anything Special Olympics really showed me how important everything we are doing is," says senior Eva Tytka, who regularly visits her fellow Unified teammates in Mrs. Decker's classroom and volunteers for Special Olympics. "Being involved has had a positive impact on my life. I have made many friendships and memories."
Another presentation focused on the criteria required to become a National Banner School. There are 10 criteria needed to achieve this honorable distinction, including: maintaining two or more Unified Sports teams, creating a YAC to help promote inclusion and acceptance for all across the school, and events that allow whole school engagement.
A major awareness and fundraising event for Unified Sports in the region is the annual Polar Plunge.
"We usually have a bake sale and I send out letters to local businesses and fire departments asking to sponsor an athlete to jump," says Decker, noting there are several ways individuals and businesses can collaborate for the cause.
Recruitment for this year's frigid jump into Lake Erie – scheduled Friday, December 2, 2022, at Woodlawn Beach in Blasdell – begins this month. Silver Creek High was the second top-raising school for the 2022 Polar Plunge with more than $8,000 raised and Black Knight Julie Decker was the third-highest fundraising female student. Those interested in joining or donating can learn more here: http://events.nyso.org/site/TR/Plunge/POLARPLUNGE?team_id=12856&pg=team&fr_id=2740
Community support is crucial when it comes to Unified Sports. Silver Creek CSD is grateful to those who contributed to Monday's effort: Lunch for the summit was made possible by donations from Tops Markets in Silver Creek, Frito-Lay of Buffalo, Walmart in Fredonia, and Sunset Bay Restaurant in Silver Creek.
"When you are at a Unified sporting event or a Special Olympics event, the moment you get there all of the hate or sadness is gone and the air is full of joy," says Tytka. "Everyone involved in these events – partners, athletes or even spectators – has fun."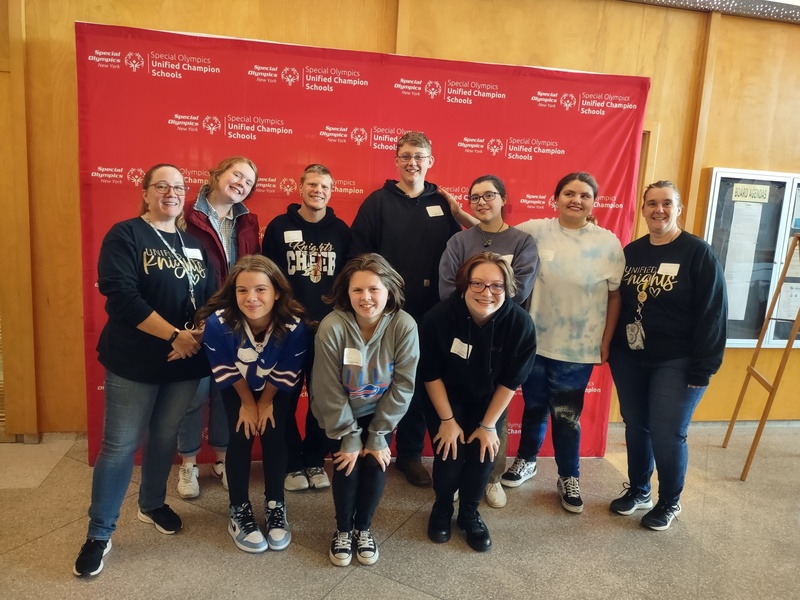 Back row standing, left to right: Mrs. Janet Decker, coach and YAC advisor, Eva Tytka, Troy Cooper, Colin Shumaker, Lily Prince Rivera, Emily Yerke, and coach Mrs. Janine Shumaker. Front row, left to right: Marissa Grisanti, Katie Gard, and Julie Decker.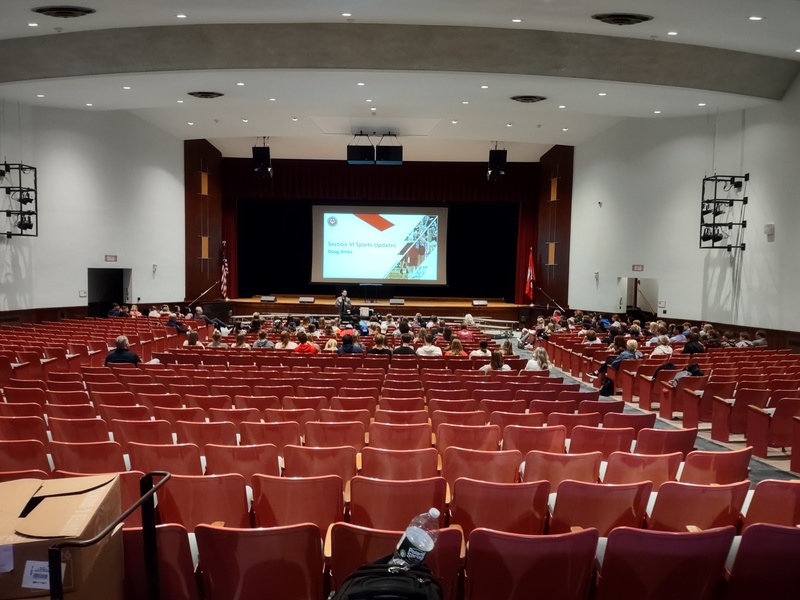 Dozens of students and staff gathered in the auditorium at Silver Creek High School on Monday to discuss the future of Unified Sports in Western New York.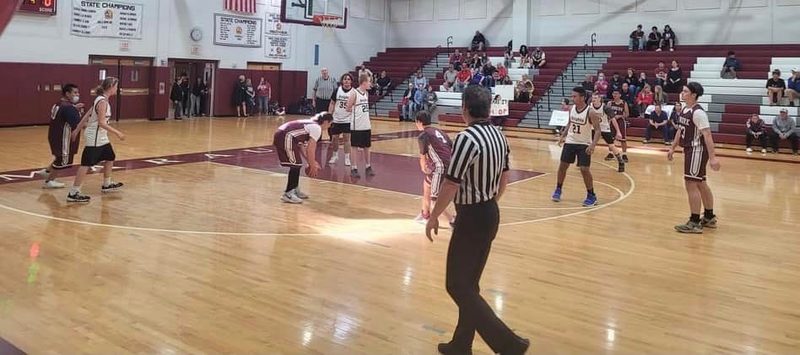 A file image of a Unified basketball game between Dunkirk and Silver Creek in Dunkirk in May 2022.