Silver Creek Central School District is pleased to announce the top two graduating members of the Class of 2021 are valedictorian Joseph Bowers and salutatorian Ellen Decker.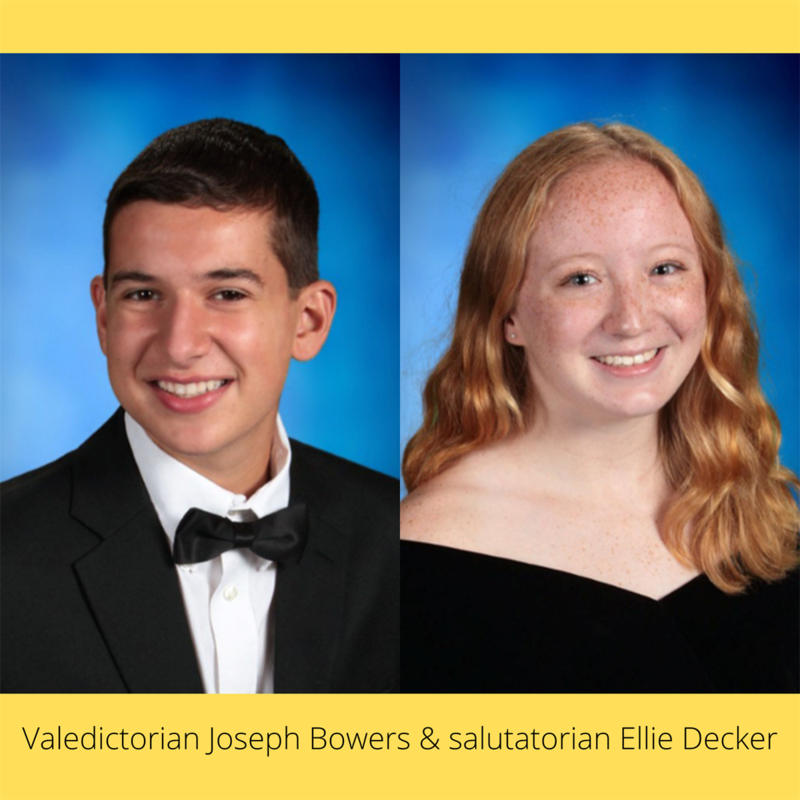 As head of the class, valedictorian Joseph Bowers was active in many organizations and the recipient of numerous accolades at Silver Creek High.
Throughout his time at SCCS, he was Key Club President, Student Council President, Class Treasurer, and Band Treasurer. Joseph was a member of National Honor Society, Business and Marketing Honor Society, Broadcast Club, Natural Helpers, Knights Against Cancer, and participated in chorus, varsity boys soccer, varsity golf, varsity cross country and Ski Club. Outside of school, he earned the honor of the Boy Scouts Eagle Scout award.
After graduation, Joseph plans on attending Rensselaer Polytechnic Institute, where he will pursue a dual bachelor's degree in aeronautical and mechanical engineering and a master's degree in aeronautical engineering. He plans to pursue a career in the aerospace industry. He is the son of Ronald and Marianne Bowers.
Throughout her high school years, salutatorian Ellen Decker served as vice president for National Honor Society, played first chair flute in the school band, and ran on the cross country and track teams, serving as captain on both teams during her senior year. Outside of school, Ellen works as a hostess at Aunt Millie's Restaurant.
After graduation, Ellen plans on attending SUNY Oswego for three years majoring in biology, and then transfer to Upstate Medical University to begin a three-year doctor of physical therapy program. Ellen hopes to work in a career of physical therapy specializing in geriatrics or trauma rehabilitation. She also hopes to be able to continue to run on the track and cross-country teams at the colleges she attends. She is the daughter of Donald and Janet Decker.