High School News & Photo Galleries
Donations Kneaded: Government Students Bake Donations for Local Food Pantries
They mixed, they kneaded, they baked, they packaged. Students from Silver Creek High School in the Government class of Kristen Foley donated donated a total of 940 dinner rolls to the Silver Creek Food Pantry and 300 to the Rural Ministry in Dunkirk this spring. This community service project was made possible via a flour donation from the King Arthur Flour Company through the Bake for Good self-directed program. Additionally, the district's Family and Consumer Science teacher donated oil, salt and the use of utensils and ovens.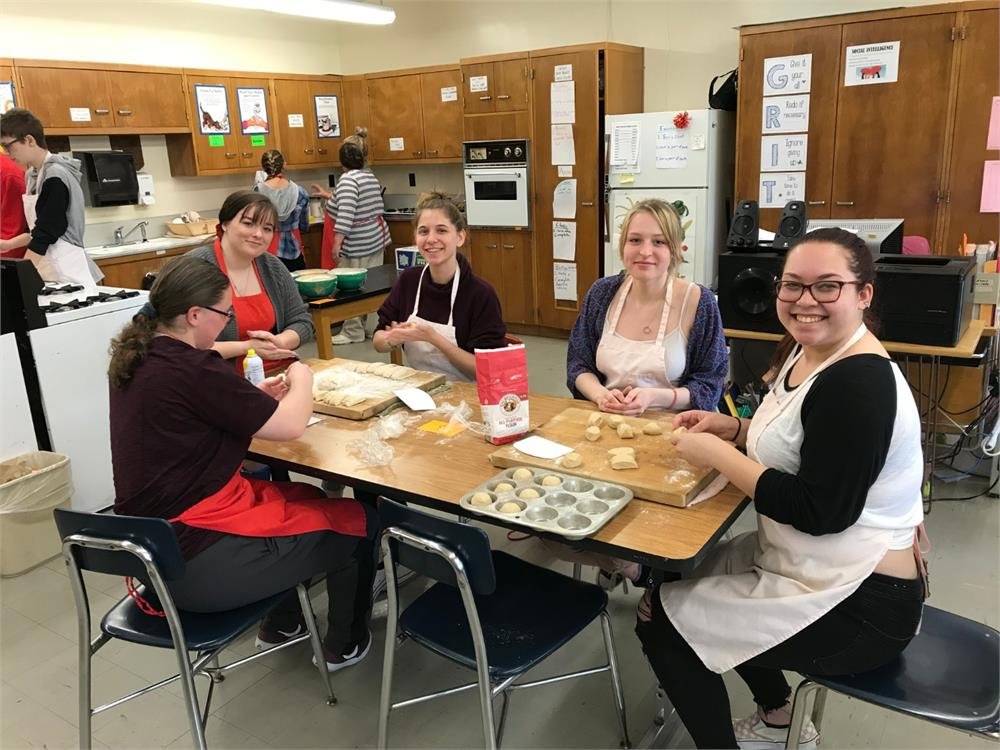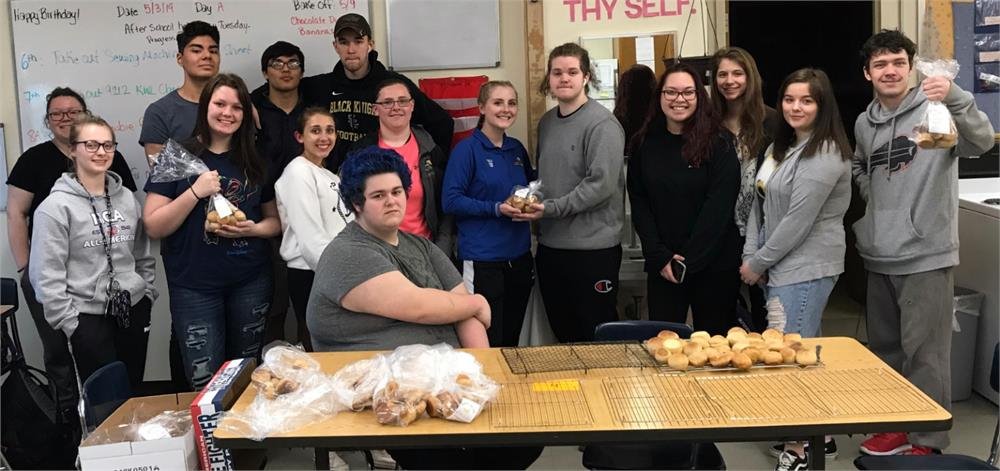 Strengthening their Spanish Conversation Skills at Silver Creek High
Silver Creek High School students enrolled in Spanish V, also known as SPA 2510 through Jamestown Community College, are getting ready for their three "Talk Abroad" assignments. Each year, the students video chat through a program called talkabroad.com where they speak with qualified individuals in Spanish-speaking countries. Pictured are Mr. Albert VanDette showing his students how to log on and use the program. They did a demonstration conversation with a lady named Marianela from Costa Rica. After Mr. VanDette spoke to Marianela, each student had the opportunity to sit in front of the screen and speak briefly to her in Spanish. "We are very fortunate to offer this course at SCCS because not every Spanish teacher is qualified to teach this course," says Mr. VanDette. "Upon successful completion of this course the students will earn three credit hours through JCC." Next step: The students will make an appointment and have a 30-minute conversation three times during the 2019-2020 academic year with a person from another country who is qualified and accustomed to speaking with students learning Spanish.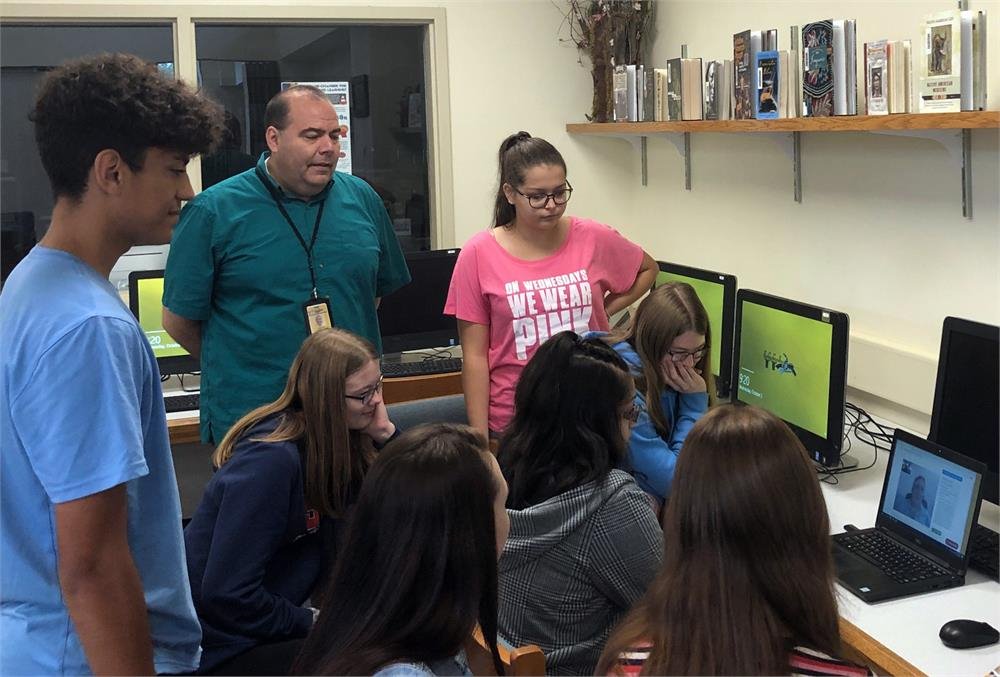 Kindness: Knights of the Month for November 2019
Silver Creek High School held its monthly character assembly Friday, Dec. 13, 2019, to honor and award students selected for displaying kindness. After receiving a record number of nominations for kindness, the November 2019 Knights of the Month selected are freshman Grace Mullen, sophomore grader Riley Herling, junior Amanda Roth, and senior William Wolf. Congratulations to these outstanding and very kind Black Knights!