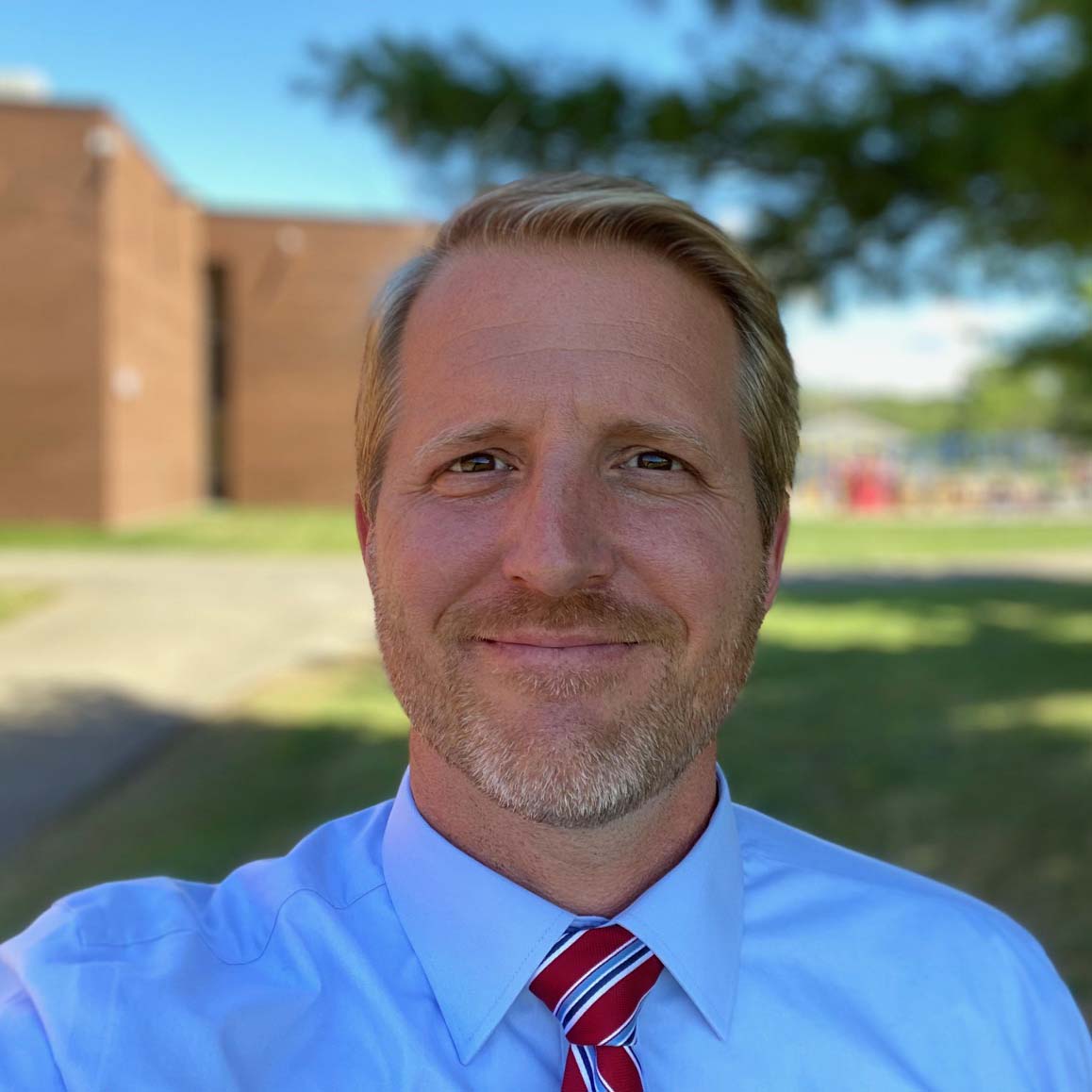 Principal Sterling Stearns
Dear families and community members,
On behalf of the elementary faculty and staff, I would like to welcome you to the 2021-2022 school year. We are very thankful for your continued partnership in education and we are excited about the ensuing school year. As you and your child gear up for the start of the school year, we recognize that there are many questions and concerns related to a safe return. As you may be aware, we have developed reentry plans that align with both the center for disease control as well as New York state's education department's recommendations and guidelines. We will continue to implement a variety of procedures and policies related to social distancing and other protective measures from COVID19.
We will continue to create a school atmosphere that is fun and engaging for our students. We want ALL of our students to experience a caring and supportive educational environment. While safety and wellness are our top priority, we will continue to offer engaging and rigorous learning opportunities regardless of the format in which that instruction is provided.
As we did last year, we will provide your child with all of the materials and supplies that they need to be successful learners. In addition, we will provide breakfast and lunch to every student free of charge. All your child needs to bring each day is a backpack, a comfortable pair of shoes and a smile. We can't wait to see them this September!
As we embark on the new school year with so many new challenges and opportunities I am eager to share the various mitigating structures with you as soon as we receive guidance from the New York State Education Department, the Chautauqua County Department of Health and the Center for Disease Control. Thank you for partnering with us in education, you are your child's best advocate and teacher and together we can navigate this change in our educational landscape. As always, I can be reached at sstearns@silvercreekschools.org or by calling (716) 934-2603 ext. 1100.